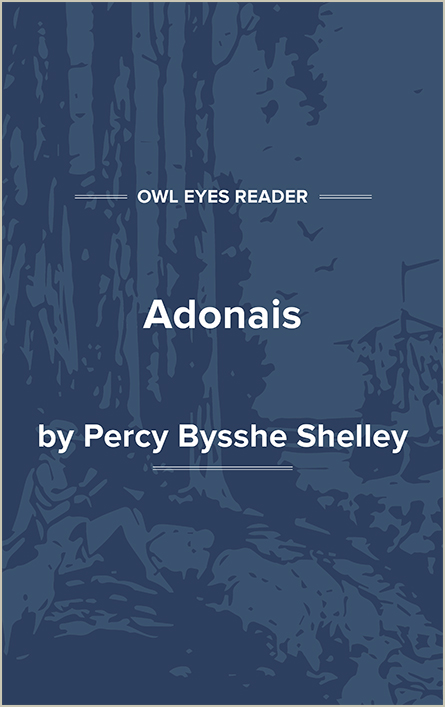 Flesch-Kincaid Level:

10

Approx. Reading Time:

19 minutes
  I weep for Adonais—he is dead!Oh weep for Adonais, though our tearsThaw not the frost which binds so dear a head!And thou, sad Hour selected from all yearsTo mourn our loss, rouse thy obscure compeers,And teach them thine own sorrow! Say: 'With meDied Adonais! Till the future daresForget the...
Flesch-Kincaid Level:

10

Approx. Reading Time:

19 minutes