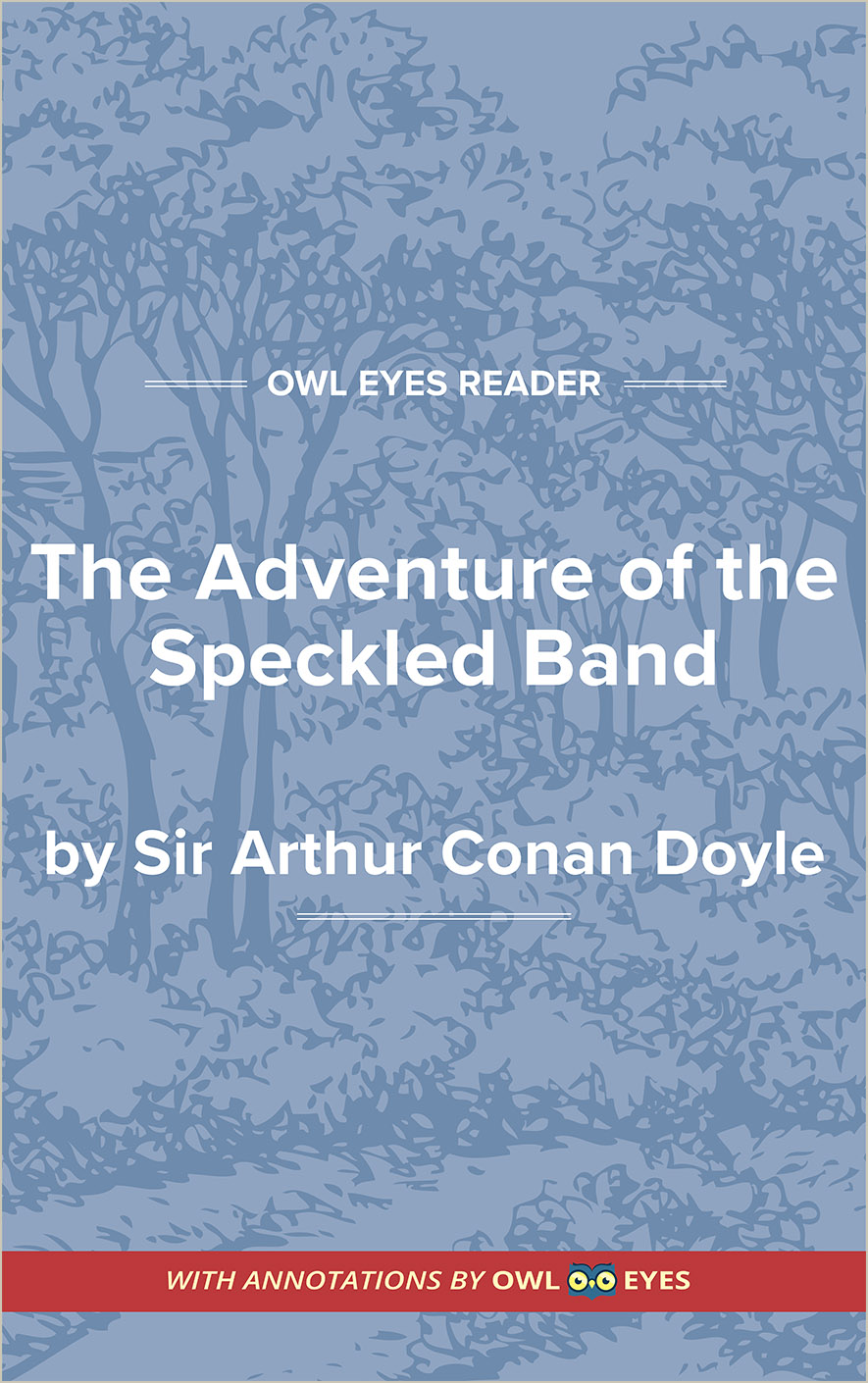 Character Analysis

in

The Adventure of the Speckled Band
Sherlock Holmes: Sherlock Holmes is a private detective in Victorian London. As Doyle depicts him, Holmes is a genius capable of seeing the subtlest of clues and synthesizing them into elaborate theories and solutions. Holmes is also remarkably eccentric and prone to bouts of isolation, habitual vices, and sharp verbal declarations. Holmes proudly adheres to cold, deductive logic and distrusts human emotions, which he finds difficult to understand. Holmes is one of the most popular characters in English fiction as well as literature's quintessential detective.
John Watson: John Watson Holmes's best friend and assistant, as well as the narrator of the stories. He is a physician by training and veteran of the Second Anglo-Afghan war. Watson is intelligent and perceptive but lacks Holmes's deductive genius. As narrator, Watson picks up many of the clues of a case and presents them to the reader, but does not reach for solutions. Watson is more of a gentleman than Holmes, possessing far greater social abilities.
Helen Stoner: Helen Stoner is a young woman who solicits Sherlock Holmes's services at the start of "The Adventure of the Speckled Band." Helen explains that two years prior, on the eve of her twin sister's wedding, her sister was mysteriously killed. Helen lives with her stepfather, Dr. Grimesby Roylott, whom she suspects was involved in the murder. In the time since Helen's recent betrothment, she has begun to hear strange noises in the manor.
Dr. Grimesby Roylott: Dr. Grimesby Roylott is a medical doctor who lived and worked for many years in the British colony of India. He now runs Stoke Moran, the broken-down estate of his once-wealthy family. Dr. Roylott is given to violent rages and is rumored to have killed his butler. As a former resident of India, Dr. Roylott collects exotic species of Indian animals including cheetahs and baboons.
Character Analysis Examples in The Adventure of the Speckled Band: