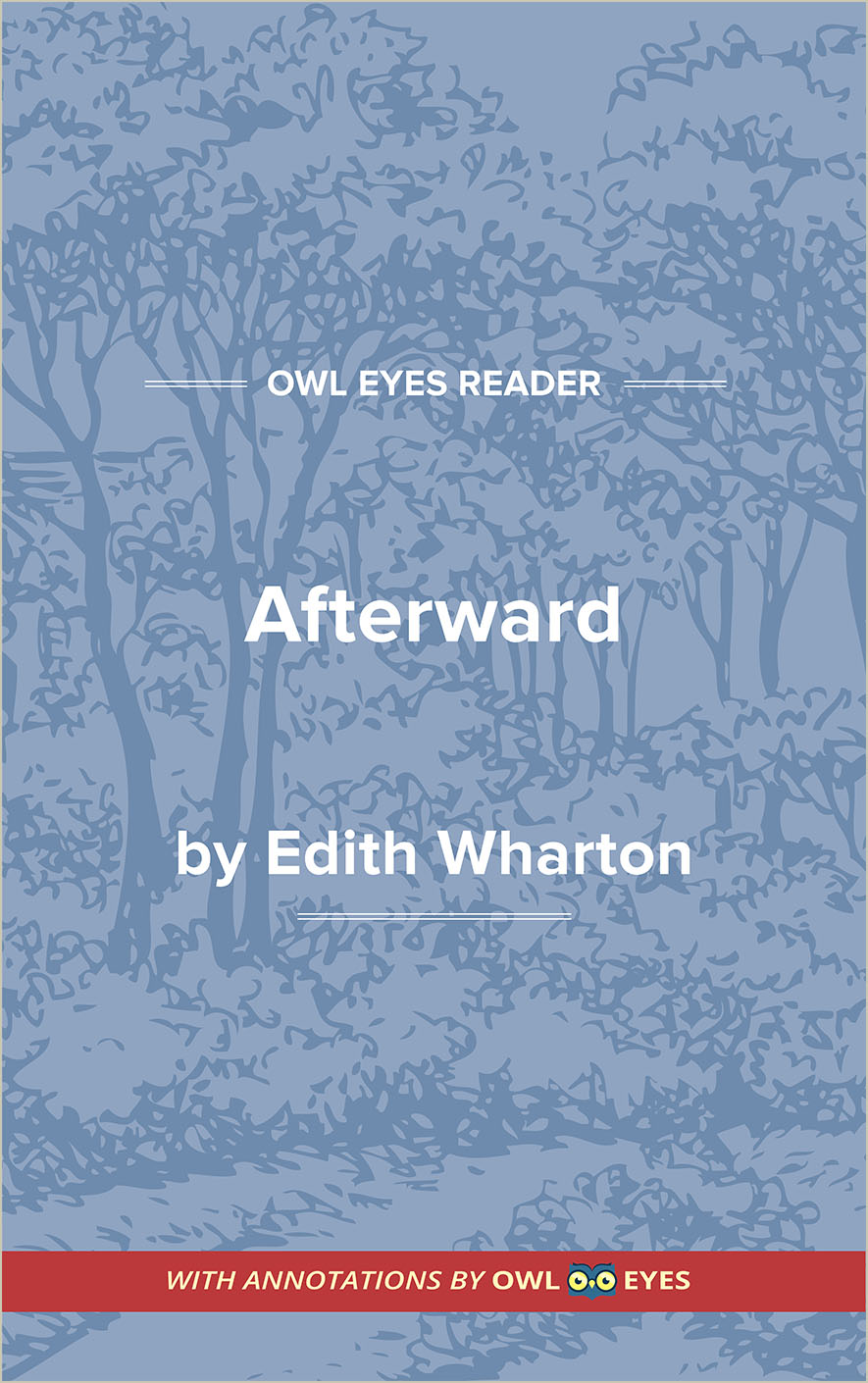 The Inevitable Greed of Business: Using the traditional tale of the Gothic ghost story, Wharton is able to provide commentary on financial greed and income inequality inherent in the pursuit of wealth above all other goals. Such commentary is most notably found in Mary's conversation with Parvis, in which Wharton paints a picture of businessmen who refuse to admit moral culpability, their emotion and empathy long squandered by a desire for wealth.
Flawed Role of Women as Support: As Mary notes in the second part of the story, she is kept separate from her husband's monetary affairs—due to her own volition, general apathy, and conviction that a woman should support her husband in his work affairs. Throughout "Afterward," Mary takes care of the domestic sphere, figuring out architectural changes and ways to spend money. Though she participates in spending money, she does not really know the means with which it was acquired, which raises the question, "Is she complicit in any crimes committed by her husband?" "Afterward" seems to suggest that women's roles ought not to be confined to support but also include investigation and inquisitiveness.
Commodification of Gothic Tradition: Because of the Gothic ghost stories they have read, both Ned and Mary dream of a home in Europe rather than in boring Midwestern America. Mary in particular believes in the "rules" of the books she's read and searches for a manor with an accompanying ghost because she longs to recreate the fictional Europe of her imagination. In this way, the Gothic tradition is seen as something to "own" by these newly rich Americans, viewed as something to possess rather than respect.
Themes Examples in Afterward: