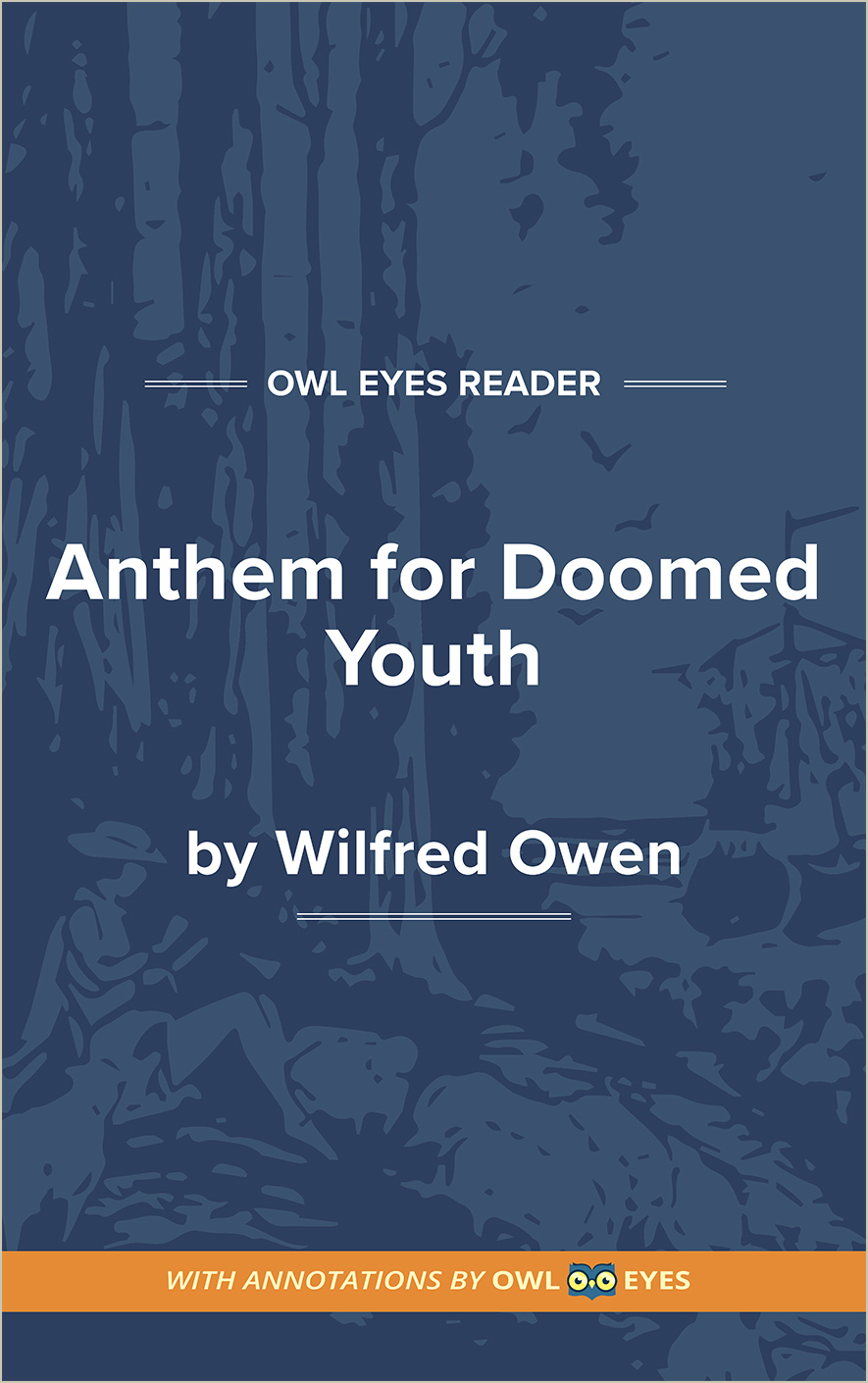 Themes

in

Anthem for Doomed Youth
A Condemnation of War: All of Owen's poetry written while in combat deal with the futility of war, and "Anthem for Doomed Youth" is no different. In the first stanza, he condemns the utter destruction and chaos of war by showing how those who die "as cattle" perish in a mockery of a funeral: the weapons of war serving as the bells, prayers, and choir for the fallen. This mockery suggests that war has little value, creates disillusionment, and doesn't value the lives of those who die.
Appreciation of Soldiers' Sacrifices: The second stanza of the poem stands in tonal and thematic contrast to the first. Regarding his poetry, Owen wrote "My subject is War, and the pity of war." The second stanza illustrates this "pity" by describing a deep appreciation for soldiers. They die in the war, ostensibly without purpose or meaning, leaving their loved ones alone to grieve. While on the battlefield, the soldiers receive a mockery of a funeral, their loved ones at home celebrate their losses with genuine, solemn anthems. His poem is a celebration of the millions of men who sacrificed their lives during the war and a written reminder that their deaths ought to be immortalized and remembered.
Themes Examples in Anthem for Doomed Youth: