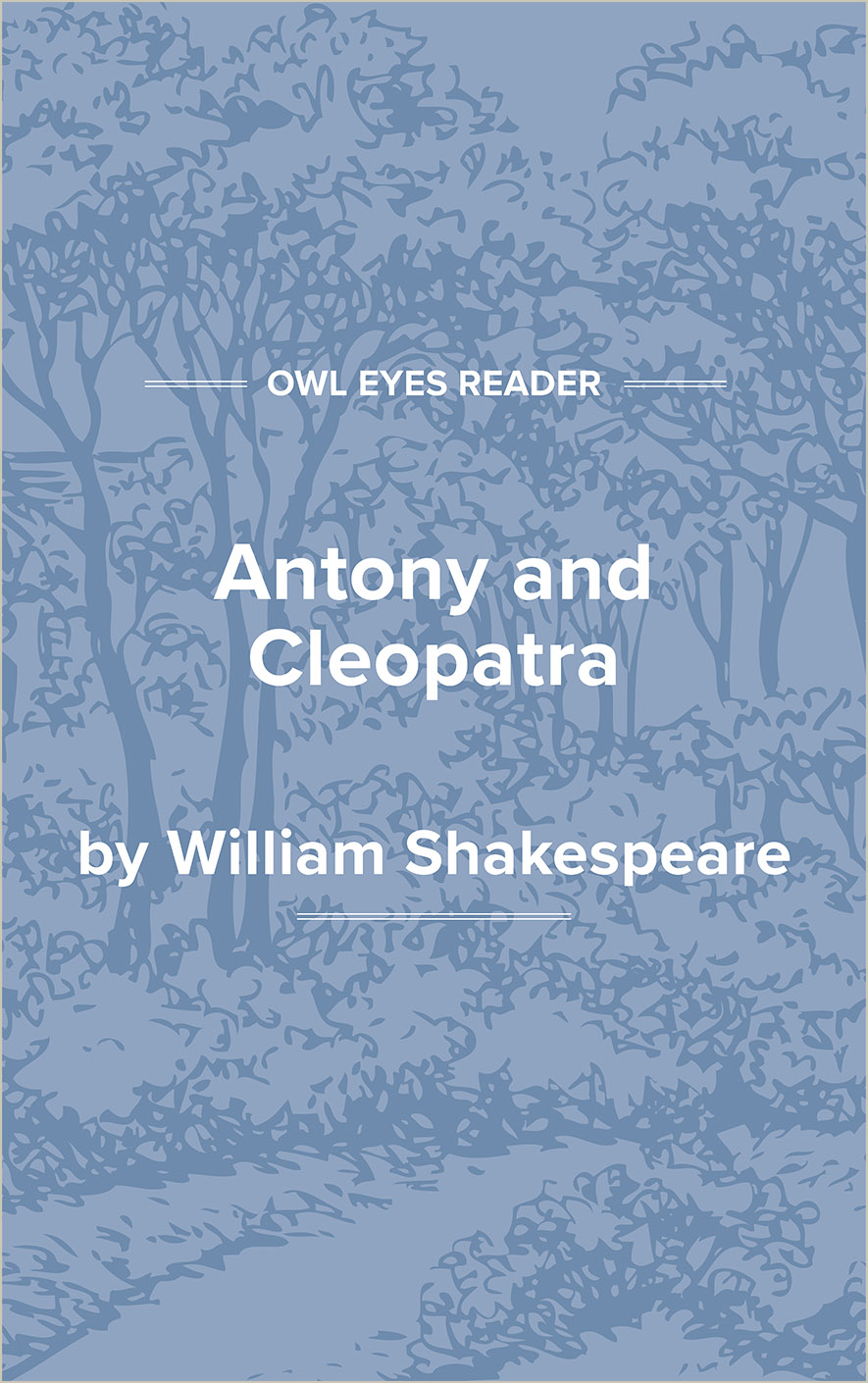 Flesch-Kincaid Level:

4

Approx. Reading Time:

2 hours and 12 minutes
[Enter DEMETRIUS and PHILO.]
PHILO.

Nay, but this dotage of our general's

O'erflows the measure: those his goodly eyes,

That o'er the files and musters of the war

Have glow'd like plated Mars, now bend, now turn,

The office and devotion of their view

Upon a tawny front: his captain's heart,

Which in the scuffles of great fights hath burst

The buckles on his breast, reneges all temper,

And is become the bellows and the fan

To cool a gipsy's lust.

[Flourish within.]

Look where they come:

Take but good note, and you shall see in him

The triple pillar of the world transform'd

Into a strumpet's fool: behold and see.
Flesch-Kincaid Level:

4

Approx. Reading Time:

2 hours and 12 minutes