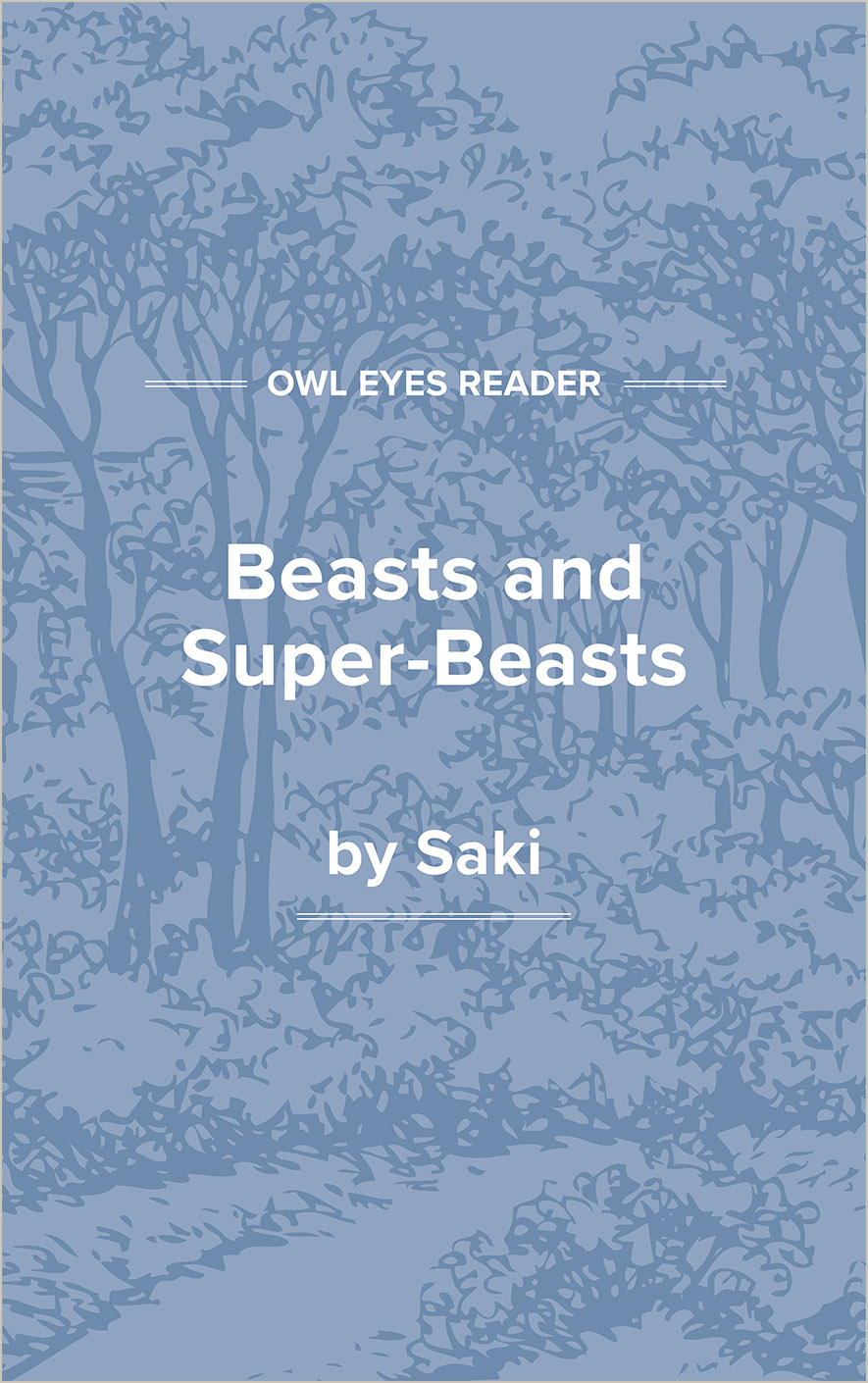 Flesch-Kincaid Level:

9

Approx. Reading Time:

5 hours and 13 minutes
Saki (pen-name for British writer Hector Hugh Munro) published Beasts and Super Beasts in 1914. It was the last collection of short stories that he published before his death in WWI. Unlike other writers of this era, Saki had a reputation for writing about the darkness hidden in human nature. The cynicism, ironic humor, and bleakness of his stories have become commonplace in modern writing but would have been shocking to a pre-war audience. Stories such as "The Open Door" and "The She-Wolf" became wildly popular after the war and are still included in anthologies today. The title of this collection parodies Man and Superman written by George Bernard Shaw. Saki tackles ghosts, deception, eerie landscapes, and demonic children to create an unsettling, otherworldly atmosphere full of twists and turns. Each ending will leave the reader with surprising questions as every tale forces them to question their own perception.
Flesch-Kincaid Level:

9

Approx. Reading Time:

5 hours and 13 minutes