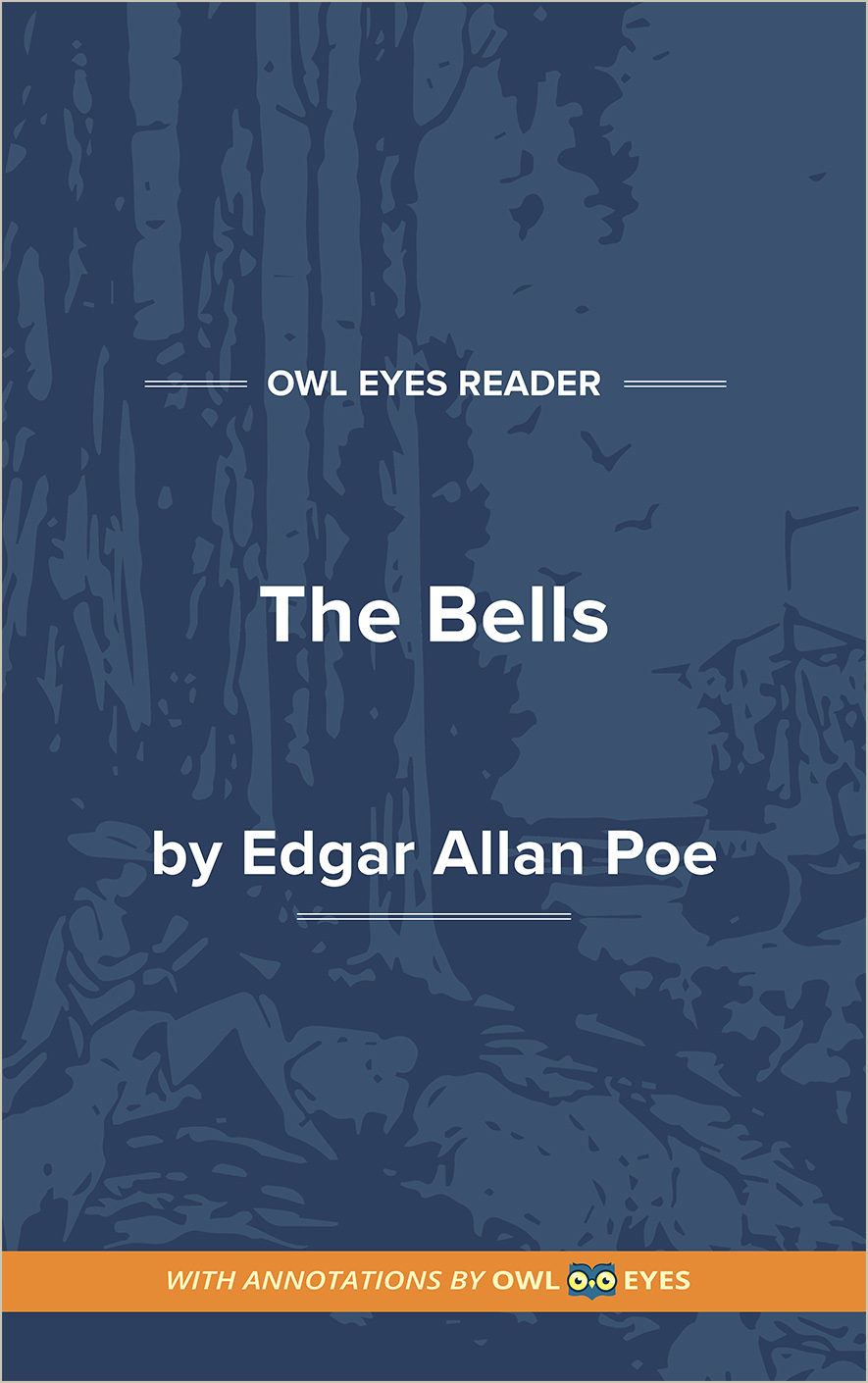 Annotated Full Text

Literary Period:

Gothic

Publication Date:

1848

Flesch-Kincaid Level:

7

Approx. Reading Time:

2 minutes
Written in 1848 by Edgar Allan Poe, "The Bells" is an irregular and incantatory ode. Comprised of four parts of increasing length, "The Bells" describes the ringing of four different types of bells: silver, gold, brass, and iron. Each of these metals comes to represent a phase of life, from the playful silver bells of a child's sleigh to the heavy iron bells of a funeral dirge. Poe relies on alliteration, rhythm, and rhyme to generate the sounds each type of bell makes in the minds of those who read it or, better yet, in the ears of those who hear it read aloud.
Annotated Full Text

Literary Period:

Gothic

Publication Date:

1848

Flesch-Kincaid Level:

7

Approx. Reading Time:

2 minutes