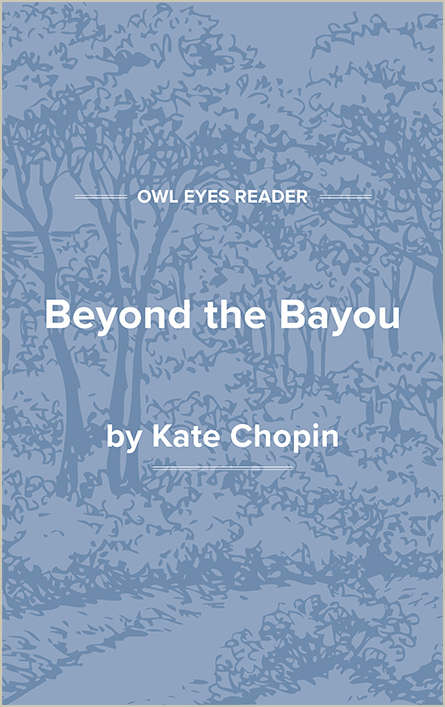 Flesch-Kincaid Level:

5

Approx. Reading Time:

11 minutes
The bayou curved like a crescent around the point of land on which La Folle's cabin stood. Between the stream and the hut lay a big abandoned field, where cattle were pastured when the bayou supplied them with water enough. Through the woods that spread back into unknown regions the woman had dra...
Flesch-Kincaid Level:

5

Approx. Reading Time:

11 minutes