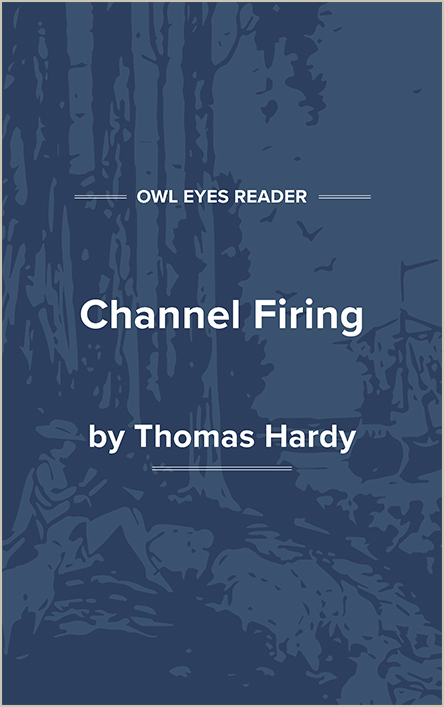 Publication Date:

1914

Flesch-Kincaid Level:

7

Approx. Reading Time:

1 minute
That night your great guns, unawares,Shook all our coffins as we lay,And broke the chancel window-squares,We thought it was the Judgment-dayAnd sat upright. While drearisomeArose the howl of wakened hounds:The mouse let fall the altar-crumb,The worms drew back into the mounds,The glebe cow drooled....
Publication Date:

1914

Flesch-Kincaid Level:

7

Approx. Reading Time:

1 minute