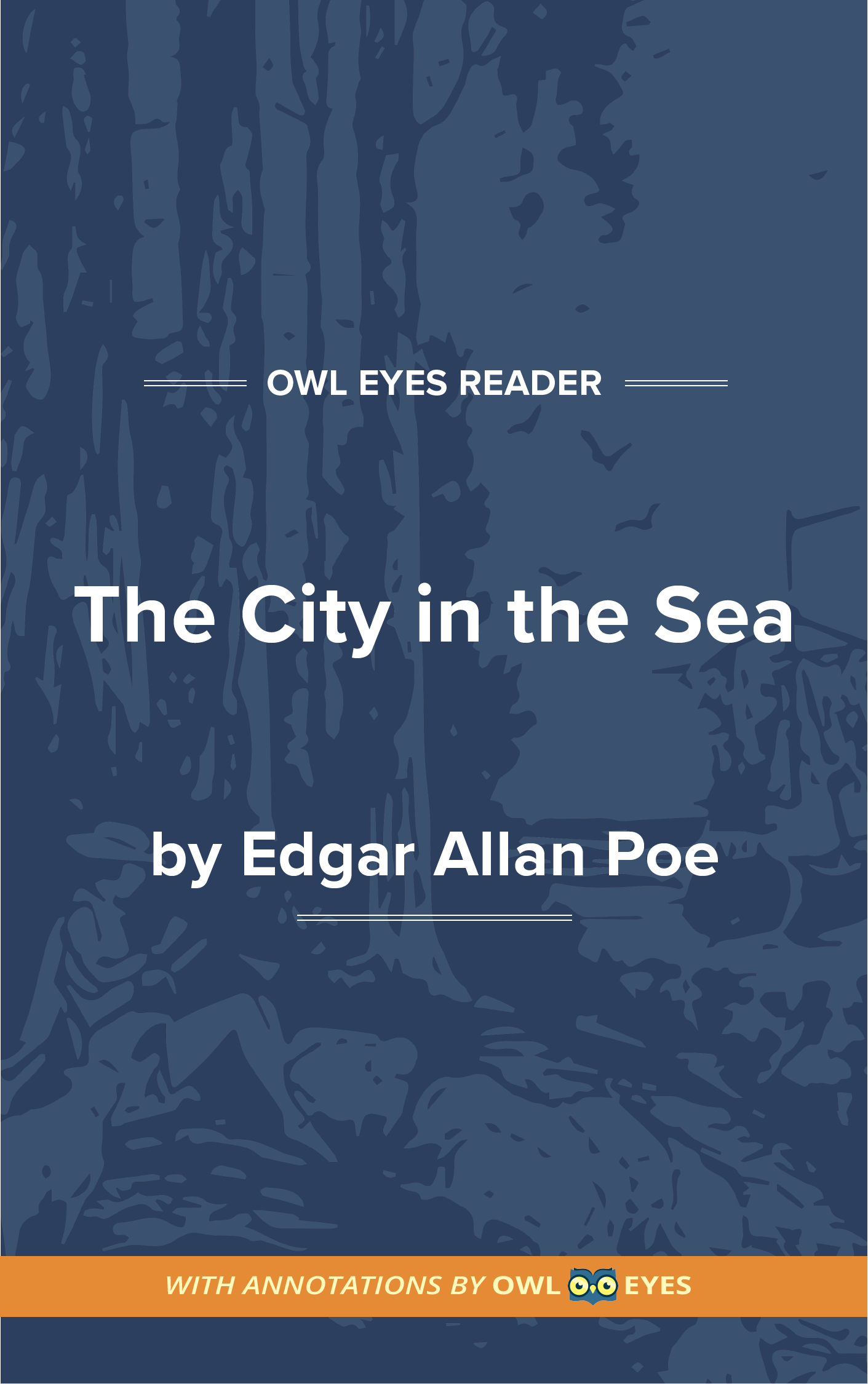 Annotated Full Text

Literary Period:

Gothic

Publication Date:

1845

Approx. Reading Time:

0 minutes
Edgar Allan Poe's "The City in the Sea" was published in 1845, at the height of American Romanticism. The lyric poem describes an isolated, gloomy city that is ruled by Death.
The speaker uses vivid language to describe the unnatural qualities of the city in the sea, where all people go after they die. Everything is still, and the only light is a red glow from hell, which rises to meet the city from below after its buildings begin to sink—an outcome that ultimately reveals the futility of free will and the inescapable damnation of humankind.
Annotated Full Text

Literary Period:

Gothic

Publication Date:

1845

Approx. Reading Time:

0 minutes