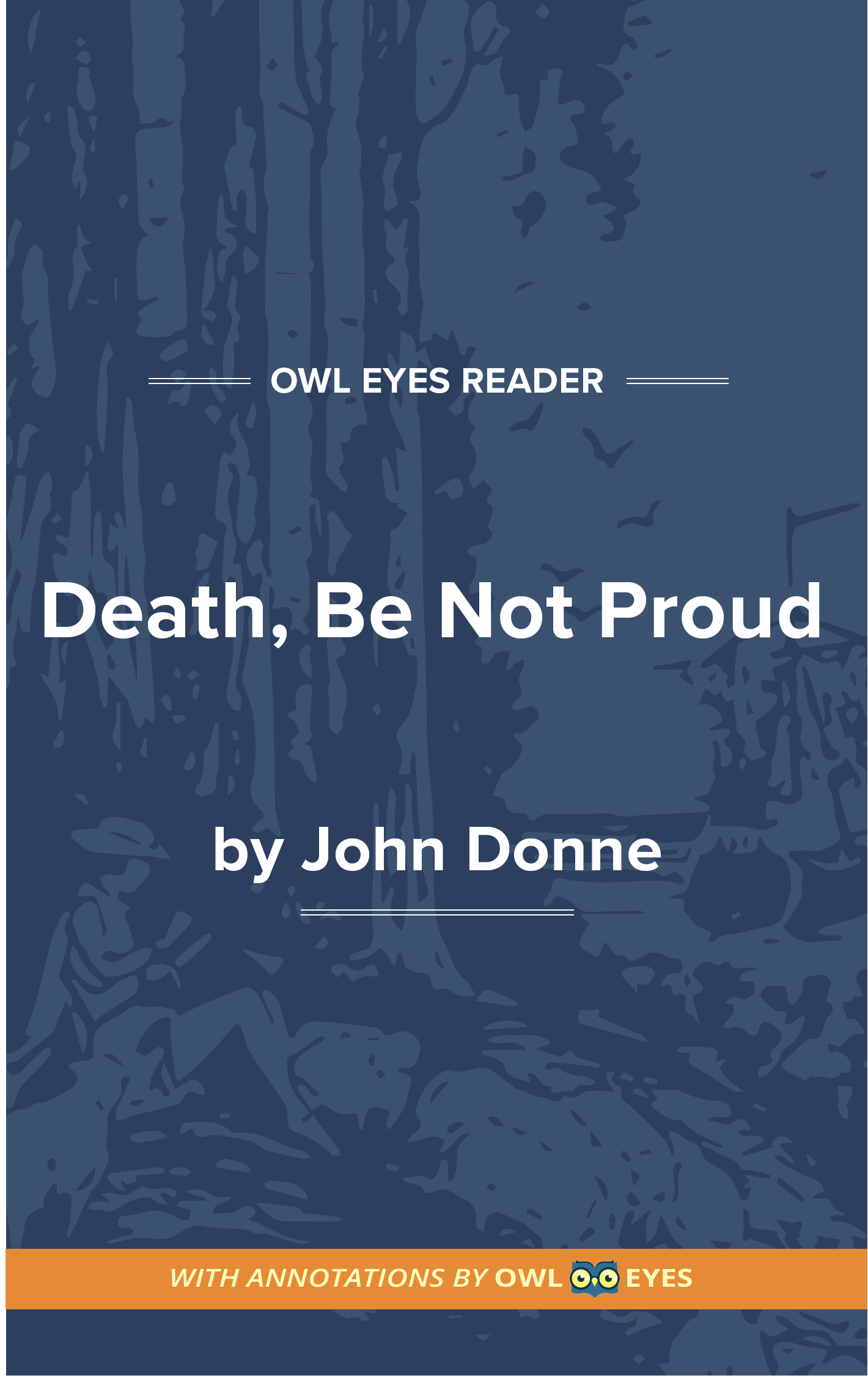 Annotated Full Text

Literary Period:

Renaissance

Publication Date:

1633

Flesch-Kincaid Level:

11

Approx. Reading Time:

0 minutes
Christian cleric and poet John Donne wrote "Holy Sonnet 10," which is commonly known as "Death, Be Not Proud," for a collection of works called Holy Sonnets. The poem was originally published in 1633, two years after Donne's death, and is a prominent fixture of the English Early Modern literary canon. In it, Donne personifies death as a powerless, ineffectual being that is to be pitied instead of feared. By portraying death as a "short sleep" between life and afterlife, he implies that it is better to look forward to the joys of heaven than to dread the experience of dying.
Annotated Full Text

Literary Period:

Renaissance

Publication Date:

1633

Flesch-Kincaid Level:

11

Approx. Reading Time:

0 minutes