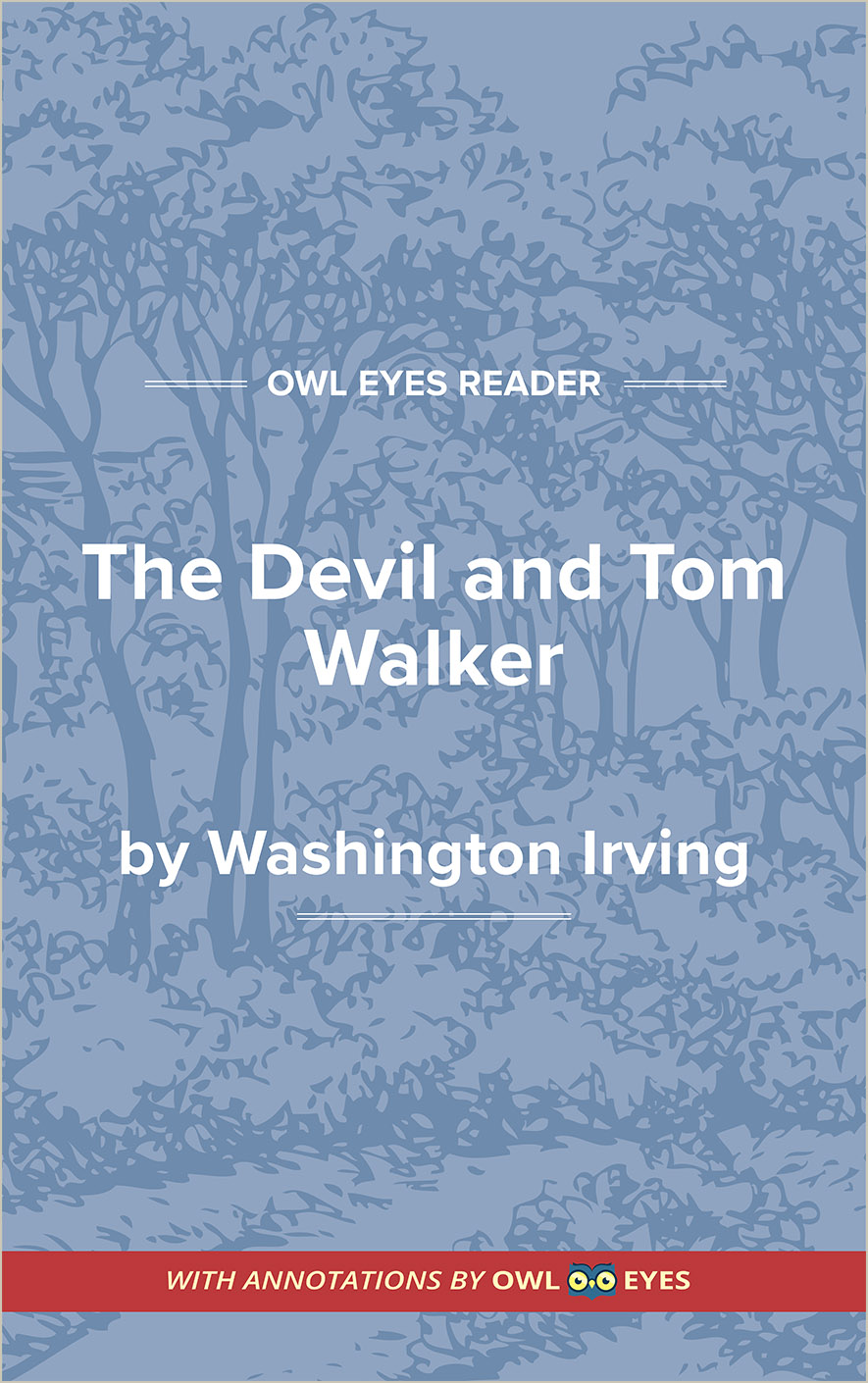 Themes

in

The Devil and Tom Walker
Moral Allegory: A moral allegory conveys a moral message through symbolic figures, imagery, and plots that give moral retribution to immoral characters. "The Devil and Tom Walker" contains a moral allegory that offers a warning against greed and the pursuit of earthly gain. In this story, sinful behavior is met with punishment, and the devil controls the souls of those driven by wealth.
Moral Corruption: Tom Walker and his wife embody moral corruption, greed, and hypocritical religion. They are both willing to sacrifice the other for material gain. Tom manipulates his friendships with others to take advantage of them in his business, and he uses false religion to appear like an upstanding citizen. Tom and his wife both suffer retribution at the hands of the devil, emphasizing the story's theme that moral corruption ends in punishment and damnation.
Social Commentary: Irving's tale makes strong social commentary against the slave trade and religious persecution. Even Tom, a character driven by greed and self interest, will not engage in the slave trade. This is a strong condemnation of the institution of slavery. Religious persecution of Anabaptists and Quakers is shown as pleasing to the devil, suggesting that squabbles among sects of Christianity serve the devil, not the community.
Themes Examples in The Devil and Tom Walker: