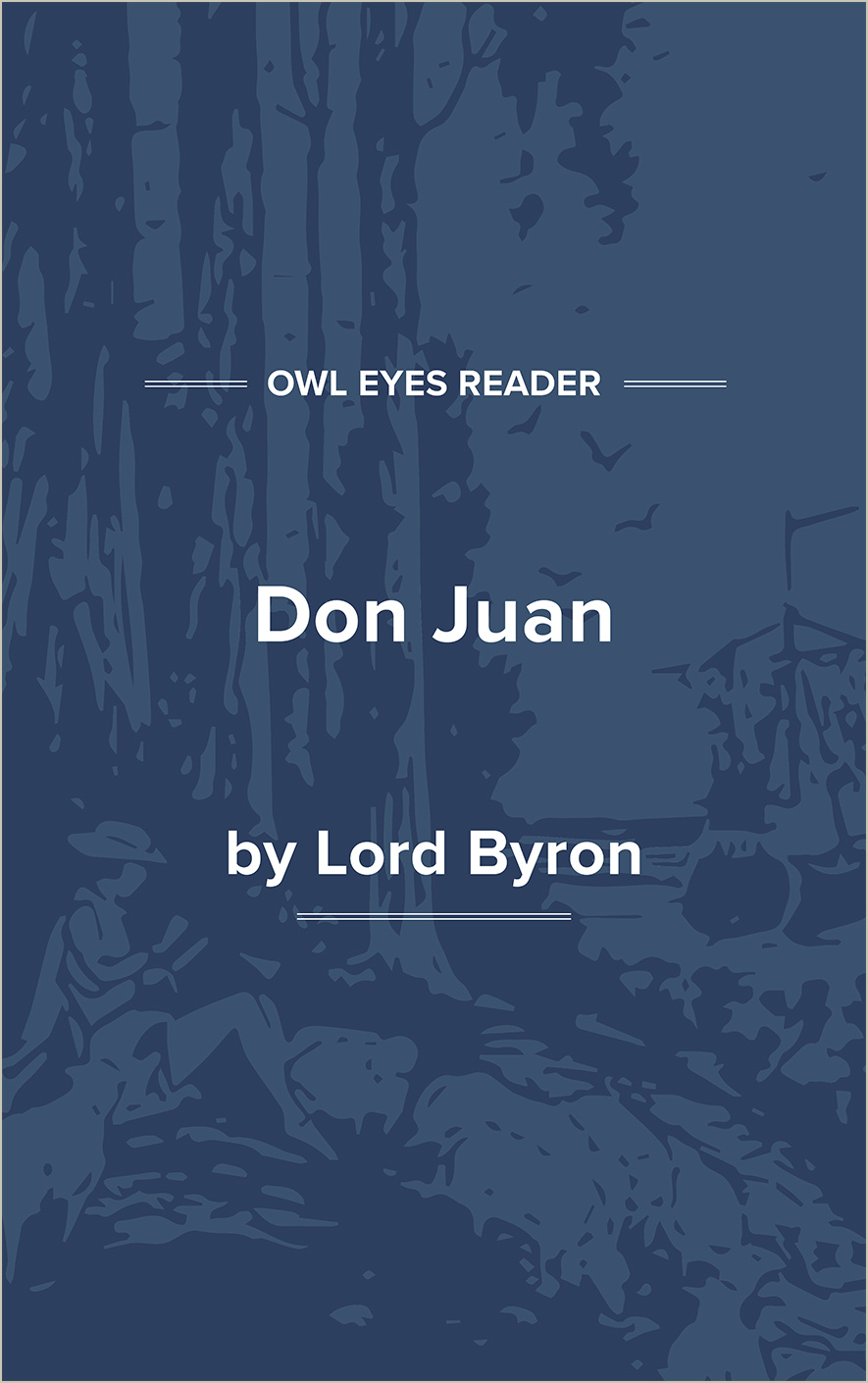 Flesch-Kincaid Level:

14

Approx. Reading Time:

10 hours and 36 minutes
Don Juan is a unique approach to the already popular legend of the philandering womanizer immortalized in literary and operatic works. Byron's Don Juan, the name comically anglicized to rhyme with "new one" and "true one," is a passive character, in many ways a victim of predatory women, and more of a picaresque hero in his unwitting roguishness. Not only is he not the seductive, ruthless Don Juan of legend, he is also not a Byronic hero. That role falls more to the narrator of the comic epic, the two characters being more clearly distinguished than in Byron's Childe Harold's Pilgrimage.
Flesch-Kincaid Level:

14

Approx. Reading Time:

10 hours and 36 minutes