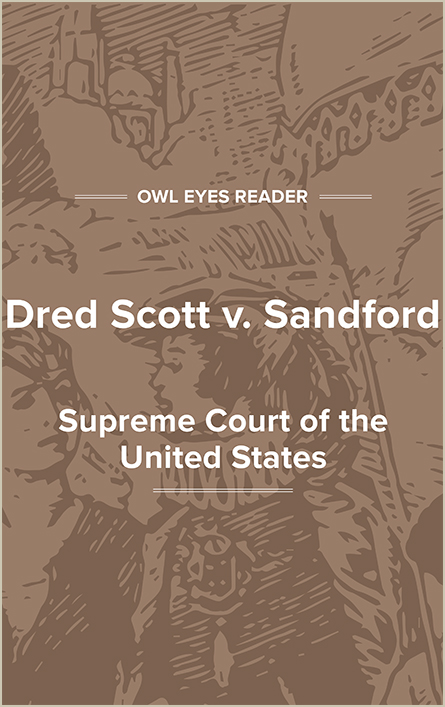 Publication Date:

1857

Flesch-Kincaid Level:

15

Approx. Reading Time:

2 hours and 25 minutes
Supreme Court of the United States60 U.S. 393DRED SCOTT  v.  SANDFORDCircuit Court of MissouriArgued: February 11-14, 1856; February 15-18, 1856 --- Decided: March 6, 1857I1. Upon a writ of error to a Circuit Court of the United States, the transcript of the record of all the proceedings in the c...
Publication Date:

1857

Flesch-Kincaid Level:

15

Approx. Reading Time:

2 hours and 25 minutes