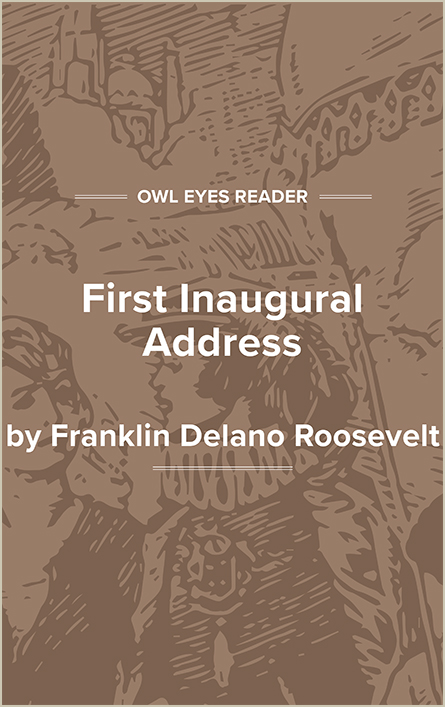 Publication Date:

1933

Flesch-Kincaid Level:

12

Approx. Reading Time:

9 minutes
Delivered 4 March 1933President Hoover, Mr. Chief Justice, My friends,This is a day of national consecration ,and I am certain that my fellow Americans expect that on my induction into the Presidency I will address them with a candor and a decision which the present situation of our Nation impels. T...
Publication Date:

1933

Flesch-Kincaid Level:

12

Approx. Reading Time:

9 minutes