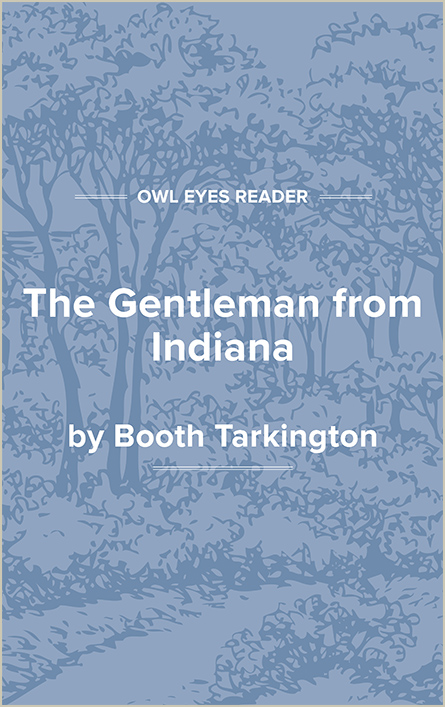 Flesch-Kincaid Level:

7

Approx. Reading Time:

8 hours and 27 minutes
There is a fertile stretch of flat lands in Indiana where unagrarian Eastern travellers, glancing from car-windows, shudder and return their eyes to interior upholstery, preferring even the swaying caparisons of a Pullman to the monotony without. The landscape lies interminably level: bleak in winter, a desolate plain of mud and snow; hot and dusty in summer, in its flat lonesomeness, miles on miles with not one cool hill slope away from the sun. The persistent tourist who seeks for signs of man in this sad expanse perceives a reckless amount of rail fence; at intervals a large barn; and, here and there, man himself, incurious, patient, slow, looking up from the fields apathetically as the Limited flies by. Widely separated from each other are small frame railway stations--sometimes with no other building in sight, which indicates that somewhere behind the adjacent woods a few shanties and thin cottages are grouped about a couple of brick stores.
Flesch-Kincaid Level:

7

Approx. Reading Time:

8 hours and 27 minutes