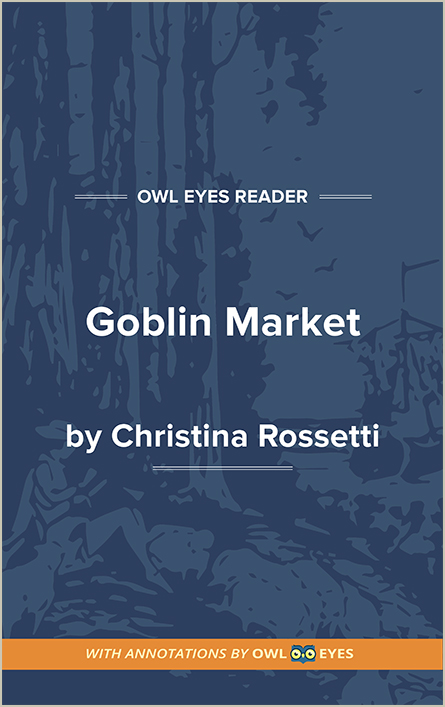 Redemptive Power of Love: The main theme in the text focuses on how Laura's redemption is facilitated through Lizzie's sacrifice. Despite the dangers of the goblin market, Lizzie risks everything in order to save Laura from a life of suffering because of the love she has for her sister.
Spiritual Love as Nourishment: Similar to the theme of the redemptive power of love, this theme reveals the parallel between Lizzie and the biblical Jesus Christ. When Lizzie returns and invites Laura to taste the fruit on her body, this alludes to the same communion ritual that Jesus takes part in with his disciples. As a result, Laura is nourished and given new life.
Dangers of Sacrificing Chastity: Another theme is the relationship between sacrificing a part of the self to indulge in pleasure. Laura trades a part of her body to indulge in forbidden fruit, and after doing so, she suffers as a direct result of her actions. This suggests that giving up one's purity for the sake of temptation or pleasure is not worth the risk.
Themes Examples in Goblin Market :