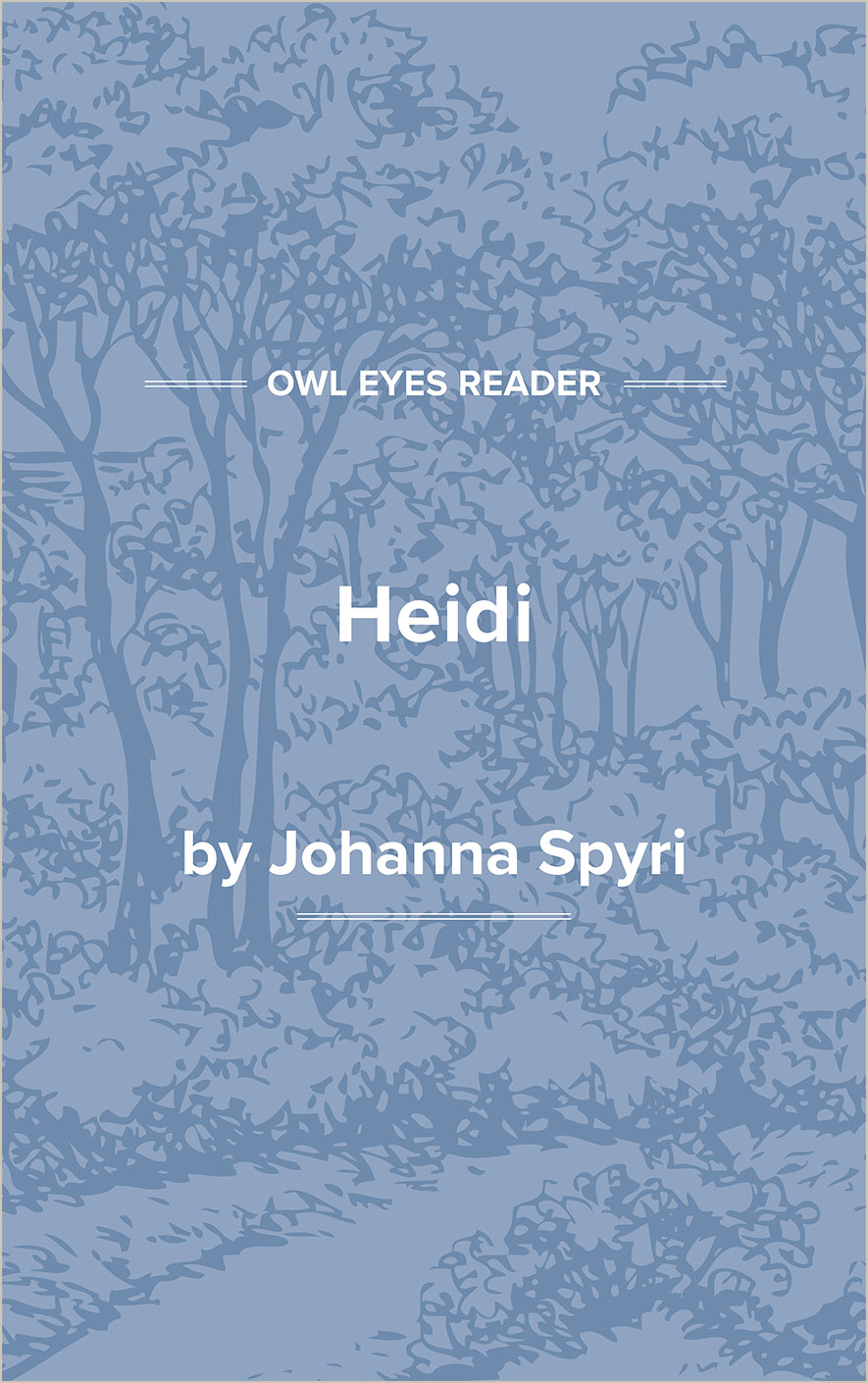 Flesch-Kincaid Level:

9

Approx. Reading Time:

7 hours and 35 minutes
From the old and pleasantly situated village of Mayenfeld, a footpath winds through green and shady meadows to the foot of the mountains, which on this side look down from their stern and lofty heights upon the valley below. The land grows gradually wilder as the path ascends, and the climber has not gone far before he begins to inhale the fragrance of the short grass and sturdy mountain-plants, for the way is steep and leads directly up to the summits above. On a clear sunny morning in June two figures might be seen climbing the narrow mountain path; one, a tall strong-looking girl, the other a child whom she was leading by the hand, and whose little checks were so aglow with heat that the crimson color could be seen even through the dark, sunburnt skin. And this was hardly to be wondered at, for in spite of the hot June sun the child was clothed as if to keep off the bitterest frost. She did not look more than five years old, if as much, but what her natural figure was like, it would have been hard to say, for she had apparently two, if not three dresses, one above the other, and over these a thick red woollen shawl wound round about her, so that the little body presented a shapeless appearance, as, with its small feet shod in thick, nailed mountain-shoes, it slowly and laboriously plodded its way up in the heat.
Flesch-Kincaid Level:

9

Approx. Reading Time:

7 hours and 35 minutes