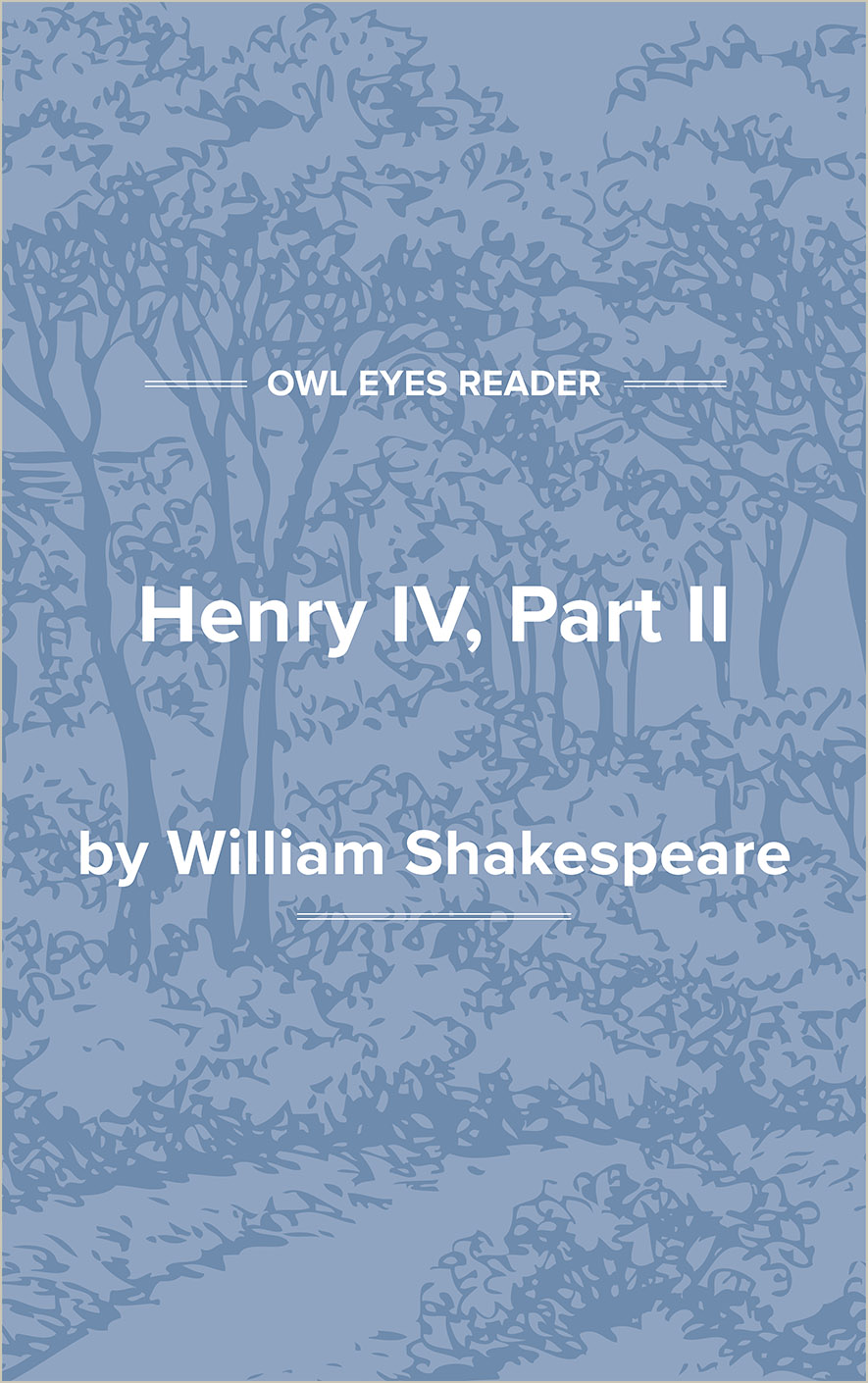 Flesch-Kincaid Level:

4

Approx. Reading Time:

2 hours and 18 minutes
INDUCTION
Warkworth. Before the castle.

[Enter Rumour, painted full of tongues.]

RUMOUR.

Open your ears; for which of you will stop

The vent of hearing when loud Rumour speaks?

I, from the orient to the drooping west,

Making the wind my post-horse, still unfold

The acts commenced on this ball of earth:

Upon my tongues continual slanders ride,

The which in every language I pronounce,

Stuffing the ears of men with false reports.

I speak of peace, while covert emnity

Under the smile of safety wounds the world:

And who but Rumour, who but only I,

Make fearful musters and prepared defence,

Whiles the big year, swoln with some other grief,

Is thought with child by the stern tyrant war,

And no such matter? Rumour is a pipe...
Flesch-Kincaid Level:

4

Approx. Reading Time:

2 hours and 18 minutes