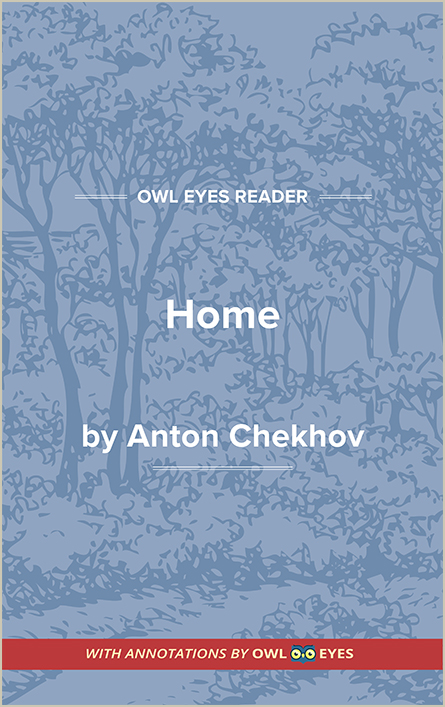 Free Indirect Discourse: Chekhov was an author of the realist school and wrote stories that spoke to the reality of human experience. One of the techniques that helped convey his sense of realism was free indirect discourse, which allows readers to imperceptibly slip in and out of the minds of the characters. Throughout the story, readers are able to look into the inner workings of Yevgeny's mind through parenthetical interjections and a stream-of-consciousness literary style.
Biblical Allusions: In order to highlight Seryozha's innocence, Chekhov makes use of biblical allusions. He compares the boy to a "cherub," a winged, child-like angel. This comparison helps compound the young boy's innocence and purity.
Symbolic Use of Numbers: Seryozha's naivete stands in stark contrast with Yevgeny's rigid, prosecutorial manner of thought. One way that highlights Yevgeny's thought process is the use of numbers. Everything in Yevgeny's space is ordered in terms of numbers, including the eight-note scales heard in the background and Seryozha's drawing of a bayonet which resembles the number four.
Literary Devices Examples in Home: