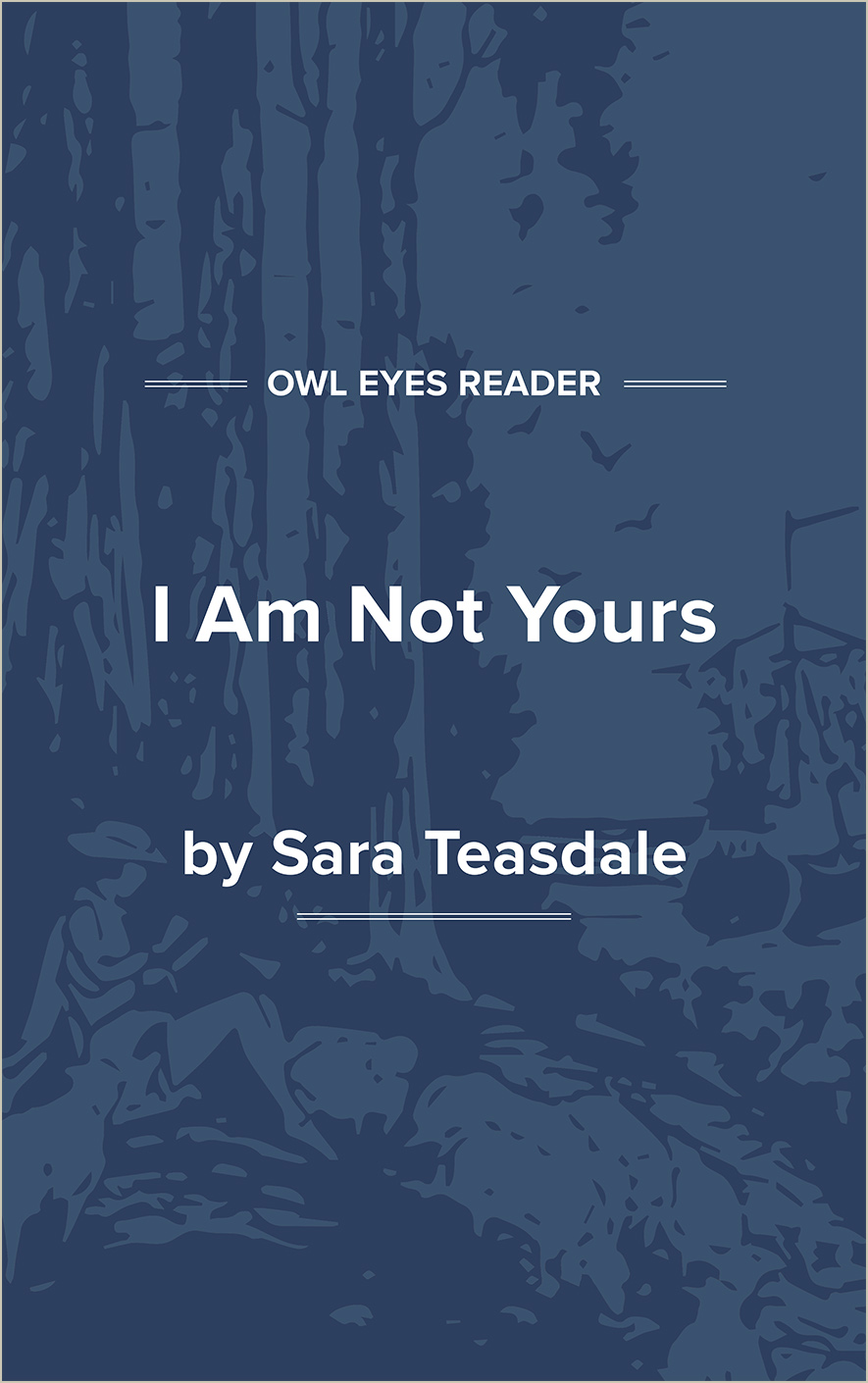 A line of Sara Trevor Teasdale's poetry aptly describes her early life: "I was the flower amid a toiling world." Teasdale grew up in a sheltered atmosphere of reading, painting, and music, and literary interests became a large part of her life at an early age. Because of her frail health, she had fewer activities than the average child and was doted on by her middle-aged, wealthy parents. She was the youngest of four children of Mary Elizabeth Willard and John Warren Teasdale.
Teasdale's family, Puritanical and devout, embraced the ideals of a New England education brought to St. Louis, Missouri, by T. S. Eliot's grandfather, the Reverend William Greenleaf Eliot, who founded the Mary Institute for girls. Born in St. Louis, Teasdale attended the Mary Institute and later Hosman Hall, from 1898 to 1903, and the intellectual and social influence of these schools was strong. She did translations of Heinrich Heine, her first poetic influence, and she began writing poetry as a schoolgirl. Her contributions to the Wheel, a monthly magazine published by herself and her friends, the "Potters," 1904-1907, just after high school, revealed her early talent for lyrics, songs, and sonnets.
Teasdale had a gift for friendship. She formed strong and lasting friendships with some of the most interesting writers of her generation, many of them living in St. Louis, which in the late nineteenth and early twentieth centuries was an intellectual hub. Her friends among fellow poets included John Myers O'Hara, John Wheelock, Orrick Johns, Amy Lowell, Joyce Kilmer, and Vachel Lindsay. Her friendships with women were strong and she remained close to some of the "Potters," including Grace and Willamina Parish, Caroline Risque, and Vine Colby, as well as having special friendships with Marion Cummings, Marguerite Wilkinson, and Margaret Conklin. The latter was a young woman whom she met at the Connecticut College for Women who was a faithful companion at the end of her life.
Teasdale will be remembered as the woman who rebuffed Lindsay's offer of marriage. To Lindsay, Teasdale was a "jewel-girl," and he immortalized his love for her in his poem "The Chinese Nightingale." Teasdale, though fond of Lindsay and cherishing their friendship, had quite a different "angle" on life. Lindsay was usually penniless, full of vitality and energy, a man of the soil in...
(The entire page is 597 words.)
Owl Eyes subscribers get unlimited access to our expert annotations, analyses, and study guides on your favorite texts. Master the classics for less than $5/month!