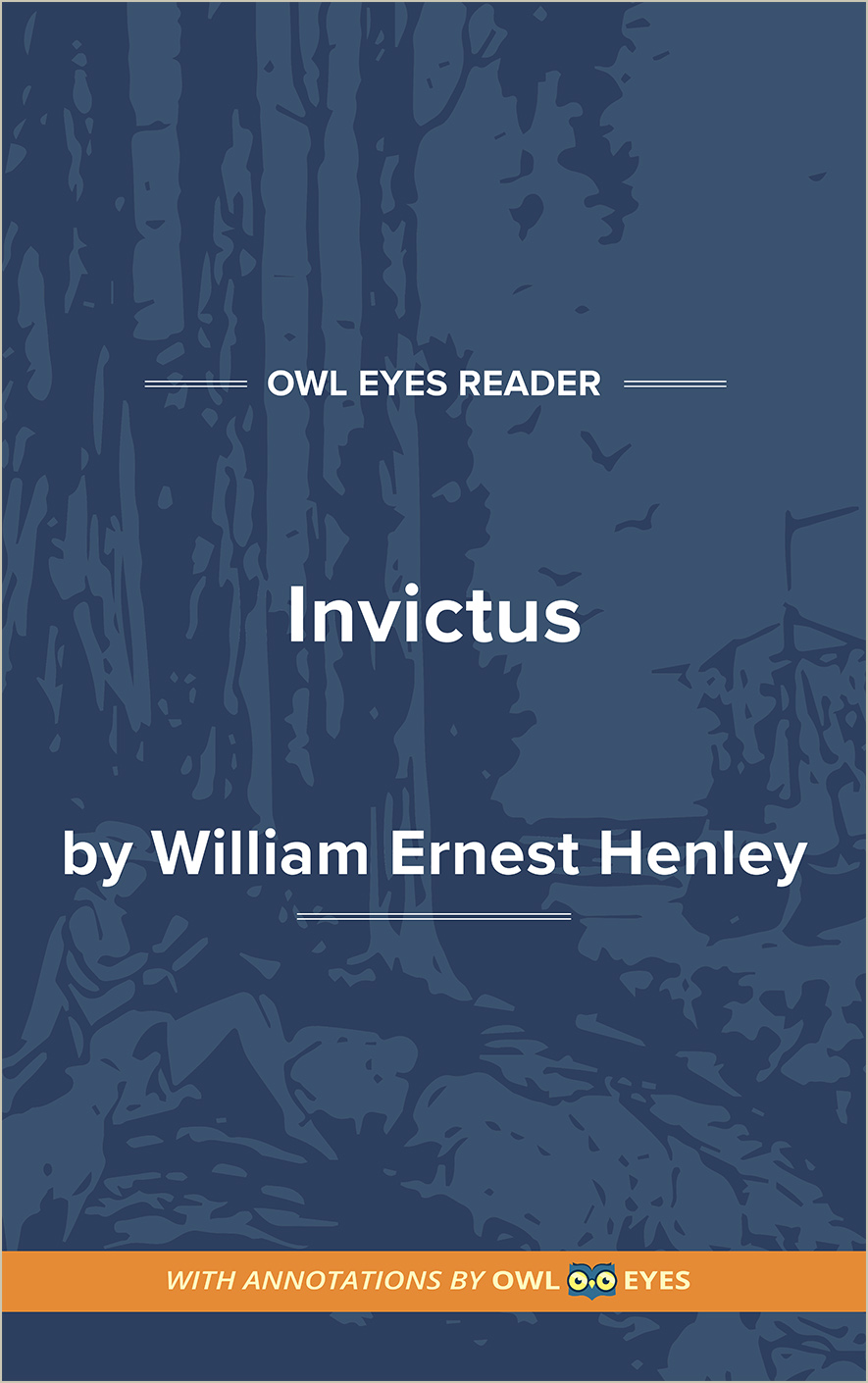 Annotated Full Text

Literary Period:

Victorian

Publication Date:

1888

Approx. Reading Time:

0 minutes
Victorian poet William Ernest Henley wrote "Invictus" in 1875 while in the hospital recovering from the surgery that saved his right leg from amputation. As a child, Henley had been diagnosed with tuberculosis of the bone, or Pott disease, and his left leg had been amputated. The poem reflects Henley's determination to face life's challenges nobly and without fear.
The poem was first published in 1888 in one of Henley's many books of poetry. Originally untitled and later given many different titles when published in periodicals, "Invictus"—which means "unconquered" or "undefeated" in Latin—is now known by the title under which it was published in a 1900 anthology of English verse. "Invictus" is one of several poems Henley wrote while in hospital. It has since become widely read for its message of perseverance and command over one's emotions during times of extreme hardship.
Annotated Full Text

Literary Period:

Victorian

Publication Date:

1888

Approx. Reading Time:

0 minutes