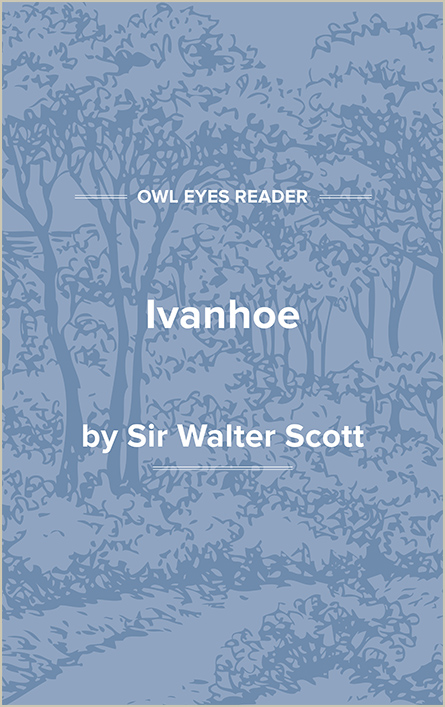 Flesch-Kincaid Level:

11

Approx. Reading Time:

15 hours and 20 minutes
Thus communed these; while to their lowly dome, The full-fed swine return'd with evening home; Compell'd, reluctant, to the several sties, With din obstreperous, and ungrateful cries. Pope's Odyssey In that pleasant district of merry England which is watered by the river Don, there extended in ancient times a large forest, covering the greater part of the beautiful hills and valleys which lie between Sheffield and the pleasant town of Doncaster. The remains of this extensive wood are still to be seen at the noble seats of Wentworth, of Warncliffe Park, and around Rotherham. Here haunted of yore the fabulous Dragon of Wantley; here were fought many of the most desperate battles during the Civil Wars of the Roses; and here also flourished in ancient times those bands of gallant outlaws, whose deeds have been rendered so popular in English song. Such being our chief scene, the date of our story refers to a period towards the end of the reign of Richard I., when his return from his long captivity had become an event rather wished than hoped for by his despairing subjects, who were in the meantime subjected to every species of subordinate oppression.
Flesch-Kincaid Level:

11

Approx. Reading Time:

15 hours and 20 minutes