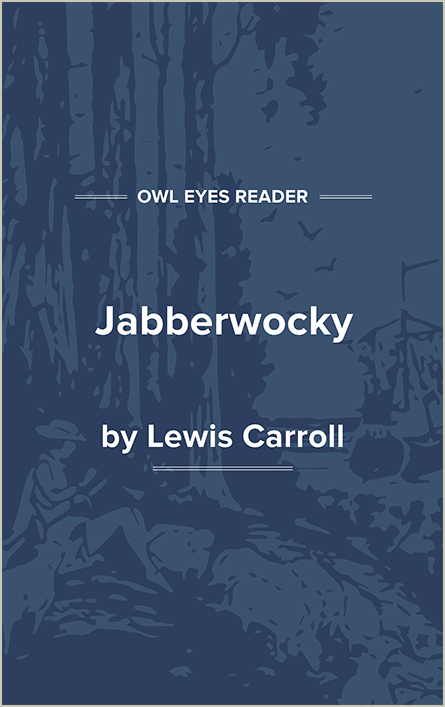 Flesch-Kincaid Level:

4

Approx. Reading Time:

0 minutes
'Twas brillig, and the slithy toves Did gyre and gimble in the wabe: All mimsy were the borogoves, And the mome raths outgrabe. "Beware the Jabberwock, my son! 5 The jaws that bite, the claws that catch! Beware the Jubjub bird, and shun The frumious Bandersnatch!" He took his vorpal sword...
Flesch-Kincaid Level:

4

Approx. Reading Time:

0 minutes