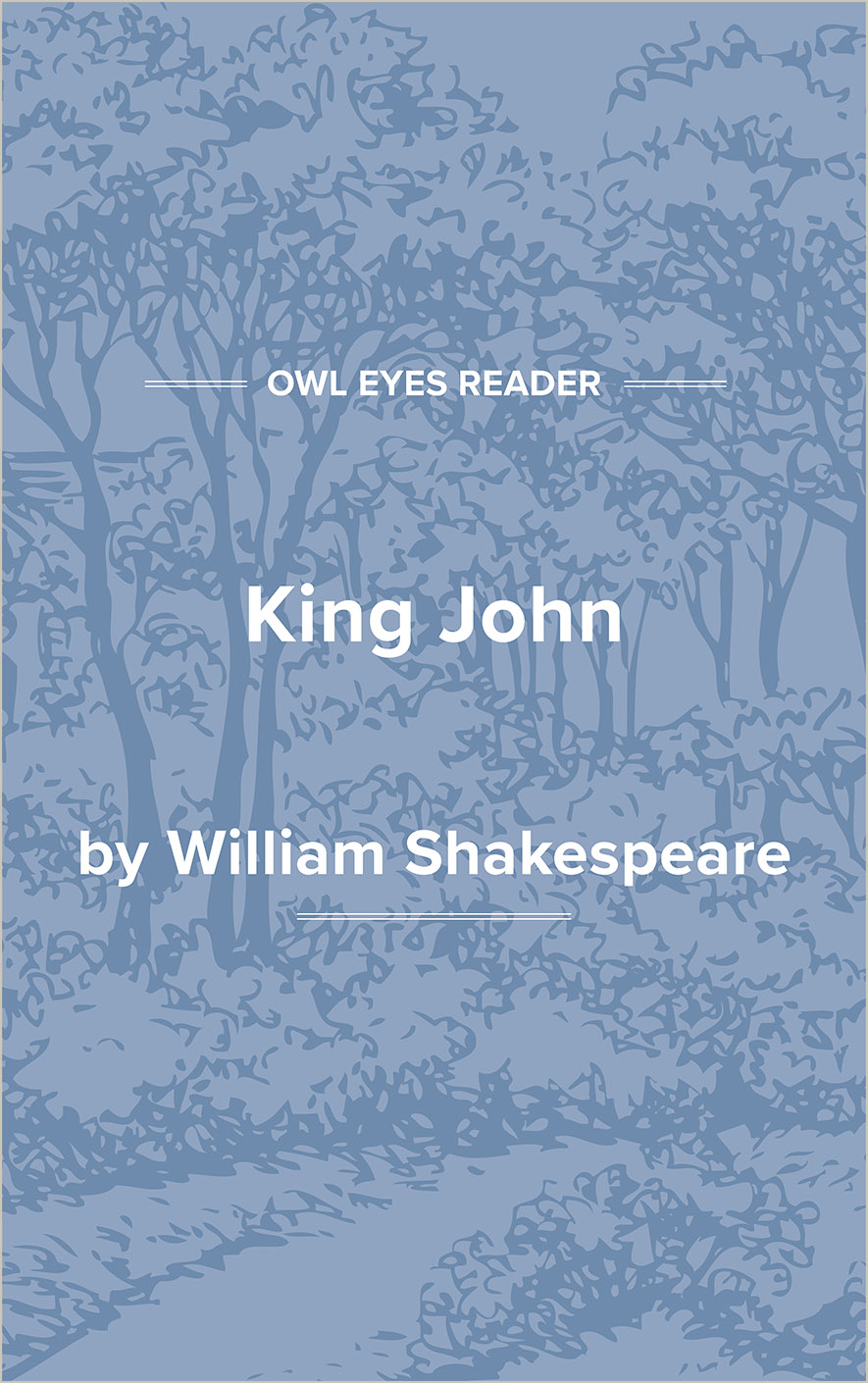 Flesch-Kincaid Level:

5

Approx. Reading Time:

1 hour and 49 minutes
ACT I.
SCENE 1. Northampton. A Room of State in the Palace.

[Enter KING JOHN, QUEEN ELINOR, PEMBROKE, ESSEX, SALISBURY, and

others, with CHATILLON.]

KING JOHN.

Now, say, Chatillon, what would France with us?

CHATILLON.

Thus, after greeting, speaks the King of France,

In my behaviour, to the majesty,

The borrow'd majesty of England here.

ELINOR.

A strange beginning:--borrow'd majesty!

KING JOHN.

Silence, good mother; hear the embassy.

CHATILLON.

Philip of France, in right and true behalf

Of thy deceased brother Geffrey's son,

Arthur Plantagenet, lays most lawful claim

To this fair island and the territories,--

To Ireland, Poictiers, Anjou, Touraine, Maine...
Flesch-Kincaid Level:

5

Approx. Reading Time:

1 hour and 49 minutes