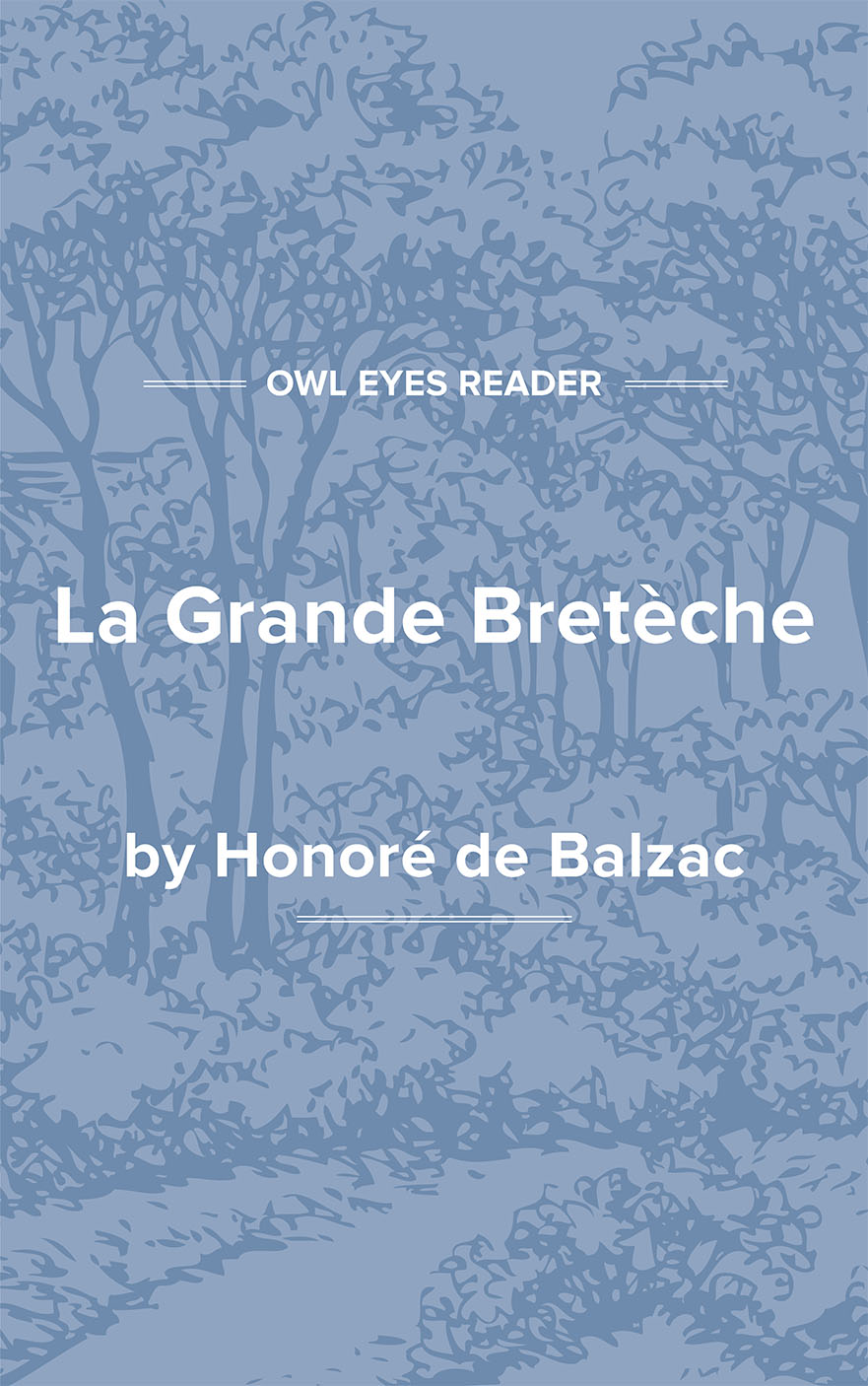 Flesch-Kincaid Level:

8

Approx. Reading Time:

41 minutes
Short Fiction
La Grande Bretèche
Translated by Ellen Marriage and Clara Bell
"Ah! madame," replied the doctor, "I have some appalling stories in my collection. But each one has its proper hour in a conversation--you know the pretty jest recorded by Chamfort, and said to the Duc de Fronsac: 'Between your sally and the present moment lie ten bottles of champagne.'"
"But it is two in the morning, and the story of Rosina has prepared us," said the mistress of the house.
"Tell us, Monsieur Bianchon!" was the cry on every side.
The obliging doctor bowed, and silence reigned.
Flesch-Kincaid Level:

8

Approx. Reading Time:

41 minutes