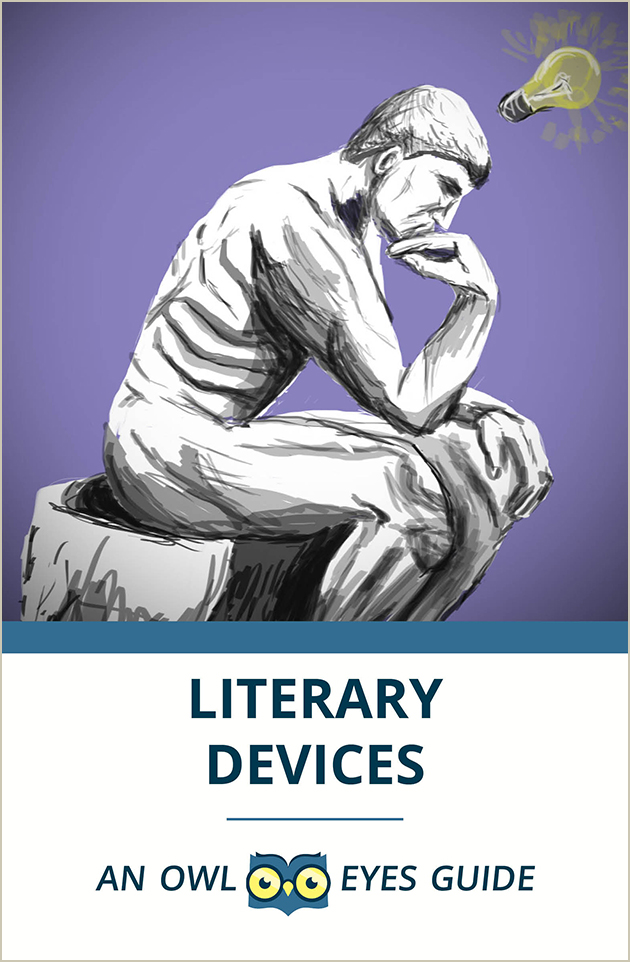 Flesch-Kincaid Level:

11

Approx. Reading Time:

21 minutes
There are many different kinds of texts, reading tools, and reading styles. We've been working hard at OwlEyes.org to improve the reading experience for everyone by providing users with accessible annotation tools, contextual and analytical insights, and opportunities for community collaboration. This Owl Eyes Guide to Literary Devices is designed to give you an understanding of the popular literary devices that you will encounter in the plays, poems, and stories in our library. This guide will help you learn not only how to identify each device, but also it will provide you with actual examples of the devices in action from some of our most popular texts.
In addition to this guide, be sure to look at the analysis pages on any of our annotated texts. We've filled those with examples of literary devices from the texts and provided contextual analyses to help you better understand them.
Flesch-Kincaid Level:

11

Approx. Reading Time:

21 minutes