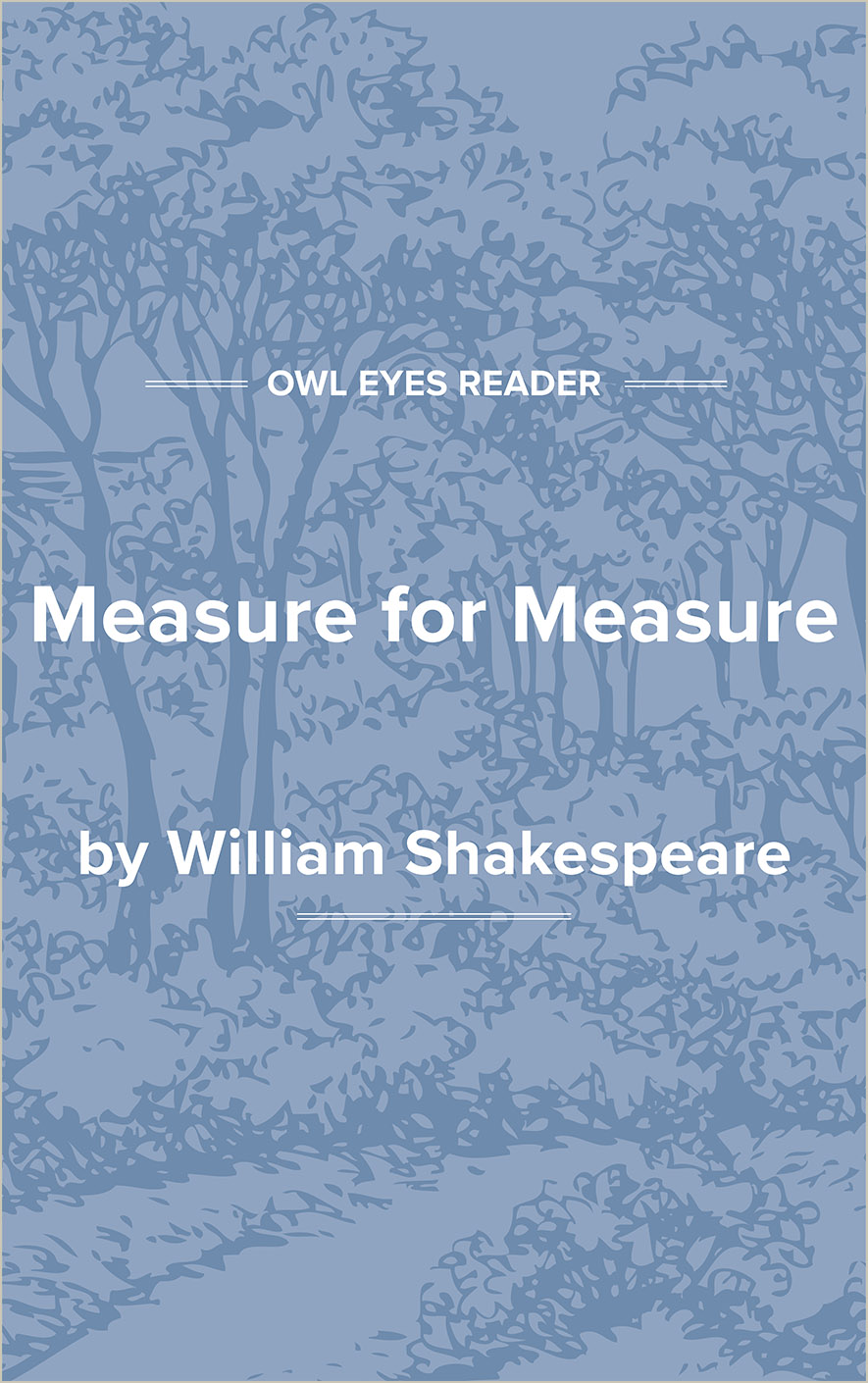 Flesch-Kincaid Level:

4

Approx. Reading Time:

1 hour and 54 minutes
SCENE: Vienna
ACT I.

SCENE I. An apartment in the DUKE'S Palace.

[Enter DUKE, ESCALUS, LORDS, and ATTENDANTS.]

DUKE.

Escalus,--

ESCALUS.

My lord.

DUKE.

Of government the properties to unfold,

Would seem in me to affect speech and discourse;

Since I am put to know that your own science

Exceeds, in that, the lists of all advice

My strength can give you: then no more remains

But that to your sufficiency, as your worth is able,

And let them work. The nature of our people...
Flesch-Kincaid Level:

4

Approx. Reading Time:

1 hour and 54 minutes