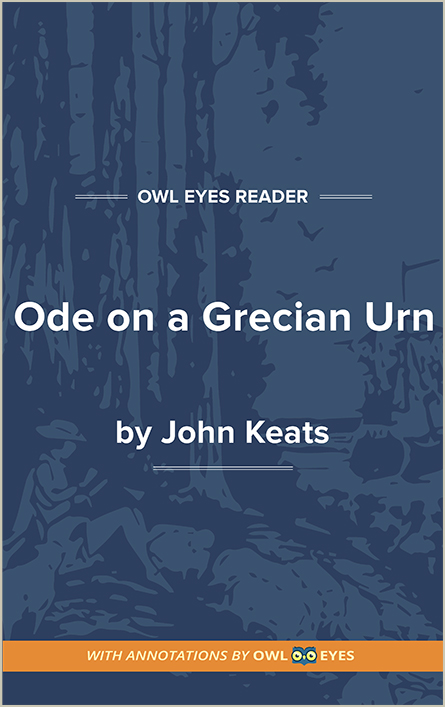 Themes

in

Ode on a Grecian Urn
The poem's central theme is the transient nature of human existence. The scenes on the urn evoke stories of romantic pursuit and religious ceremony. In reality, such scenes come to pass in brief moments. The urn provides a space where such stories can be frozen and made essential. Thus the poem itself is a kind of urn. The poem pulls images, figures, and ideas from the ceaseless flow of life and distills them for study and reflection.

One could then say that another of Keats's themes is the value of art in offering a space for timeless reflection. As the poem's final lines claim, pure aesthetic experience is in itself the source of all truth: "'Beauty is Truth, Truth Beauty,'—that is all/Ye know on earth and all ye need to know.'" In life we are subject to ceaseless motion and the endless ticking of the clock. Beauty can only reveal itself in moments of complete presence, in which the normal flow of time is suspended. Thus urns and poems invite us to encounter real beauty.
Themes Examples in Ode on a Grecian Urn: