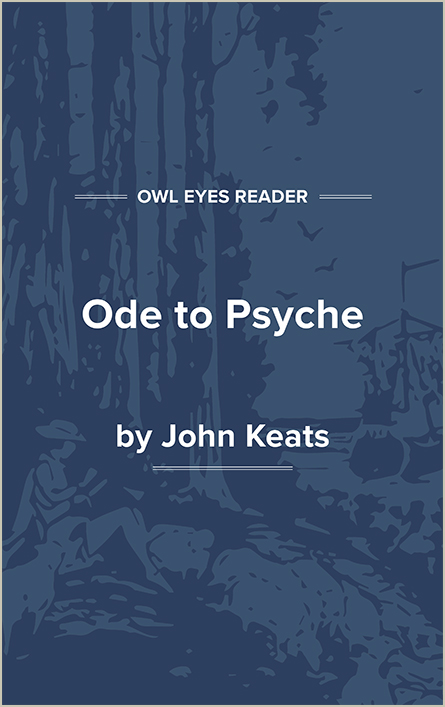 Literary Period:

Romanticism

Publication Date:

1819

Flesch-Kincaid Level:

18

Approx. Reading Time:

2 minutes
O Goddess! hear these tuneless numbers, wrung     By sweet enforcement and remembrance dear,And pardon that thy secrets should be sung     Even into thine own soft-conched ear:Surely I dreamt today, or did I see     The winged Psyche with awakened eyes?I wandered in a forest thoughtlessly,     An...
Literary Period:

Romanticism

Publication Date:

1819

Flesch-Kincaid Level:

18

Approx. Reading Time:

2 minutes