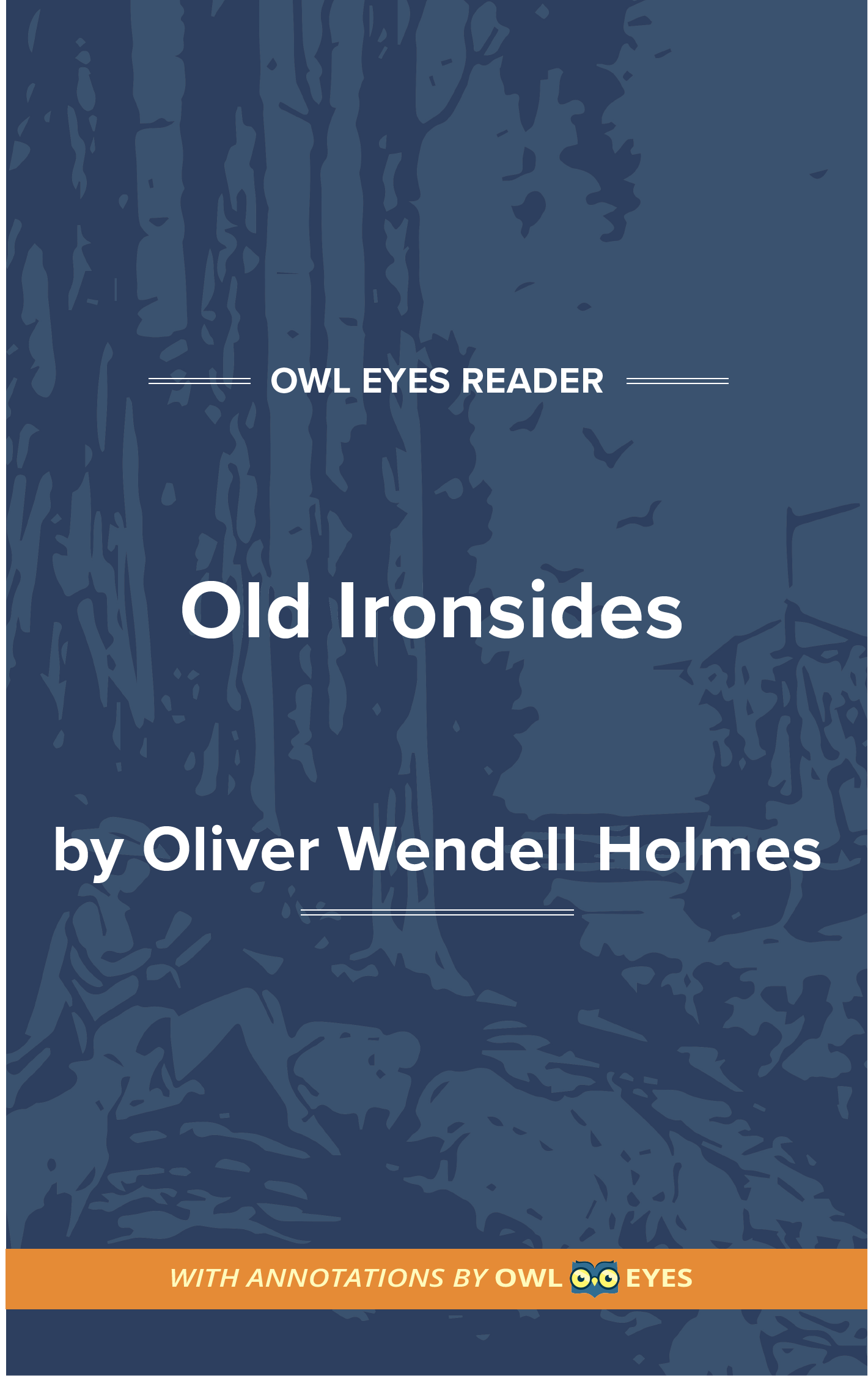 Annotated Full Text

Literary Period:

American Romanticism

Publication Date:

1830

Flesch-Kincaid Level:

13

Approx. Reading Time:

0 minutes
"Old Ironsides" (1830), by Oliver Wendell Holmes, is a dramatic monologue commemorating the U.S.S. Constitution, a frigate launched by the United States Navy in 1797. Holmes published the poem after it was rumored that the ship was going to be decommissioned.
The poem begins by mourning the ship's tattered ensign and launches into a reminiscence of her past victories, labeling those who wish to scrap her as "harpies." However, in keeping with other texts from the American Romantic period, Holmes concludes that "Old Ironsides" is best honored by sinking her in "the mighty deep" of the ocean.
Annotated Full Text

Literary Period:

American Romanticism

Publication Date:

1830

Flesch-Kincaid Level:

13

Approx. Reading Time:

0 minutes