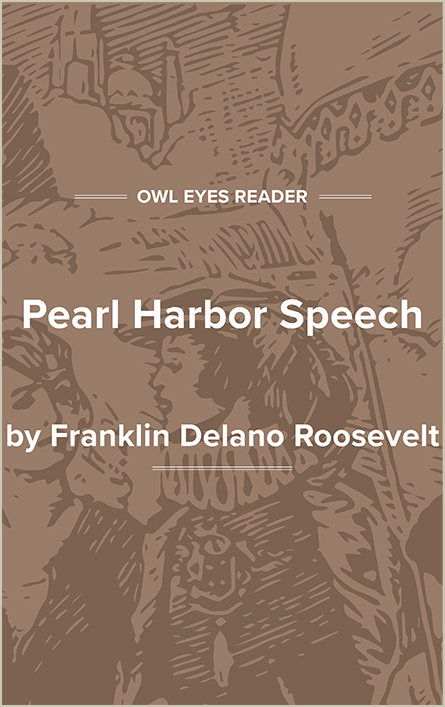 Publication Date:

1941

Flesch-Kincaid Level:

12

Approx. Reading Time:

2 minutes
Delivered on 8 December 1941Mr. Vice President, Mr. Speaker, members of the Senate and the House of Representatives: Yesterday, December 7th, 1941 — a date which will live in infamy — the United States of America was suddenly and deliberately attacked by naval and air forces of the Empire of Japa...
Publication Date:

1941

Flesch-Kincaid Level:

12

Approx. Reading Time:

2 minutes