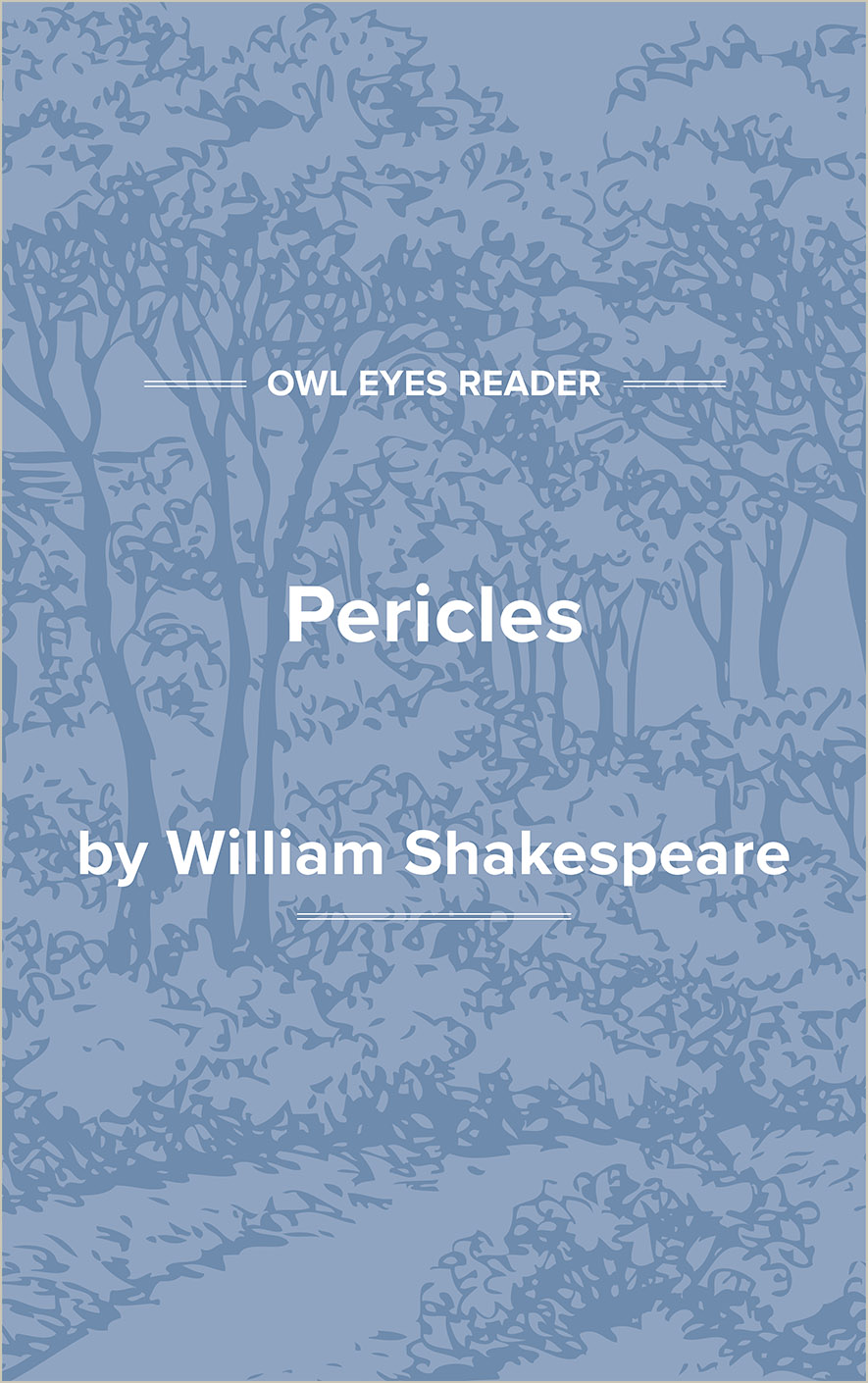 Flesch-Kincaid Level:

4

Approx. Reading Time:

1 hour and 38 minutes
ACT I.
[Enter GOWER.]

[Before the palace of Antioch.]

To sing a song that old was sung,

From ashes ancient Gower is come;

Assuming man's infirmities,

To glad your ear, and please your eyes.

It hath been sung at festivals,

On ember-eves and holy-ales;

And lords and ladies in their lives

Have read it for restoratives:

The purchase is to make men glorious;

Et bonum quo antiquius, eo melius.

If you, born in these latter times,

When wit's more ripe, accept my rhymes,

And that to hear an old man sing

May to your wishes pleasure bring,

I life would wish, and that I might

Waste it for you, like taper-light...
Flesch-Kincaid Level:

4

Approx. Reading Time:

1 hour and 38 minutes