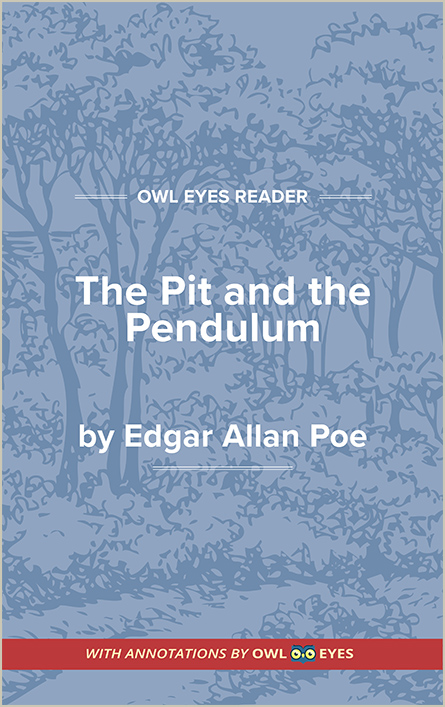 Annotated Full Text

Literary Period:

Gothic

Publication Date:

1842

Flesch-Kincaid Level:

8

Approx. Reading Time:

30 minutes
Set during the height of the Spanish Inquisition, Edgar Allan Poe's "The Pit and the Pendulum" describes the punishment endured by an unnamed narrator who suffers at the hands of his tormentors. The narrator, whose alleged crime readers never uncover, faces extreme torture as he is thrown into a dungeon and suffers obstacle after obstacle, including a pendulum which slowly descends from the ceiling with the intention of slashing his tethered body and a pit whose walls slowly close in on him. Characteristic of Poe's macabre style, this story is replete with vivid imagery, evocative metaphors, and terror-filled symbolism that touch on themes of torture, violence, and insanity, as the narrator of the story teeters on the brink of physical and psychological degradation.
Annotated Full Text

Literary Period:

Gothic

Publication Date:

1842

Flesch-Kincaid Level:

8

Approx. Reading Time:

30 minutes