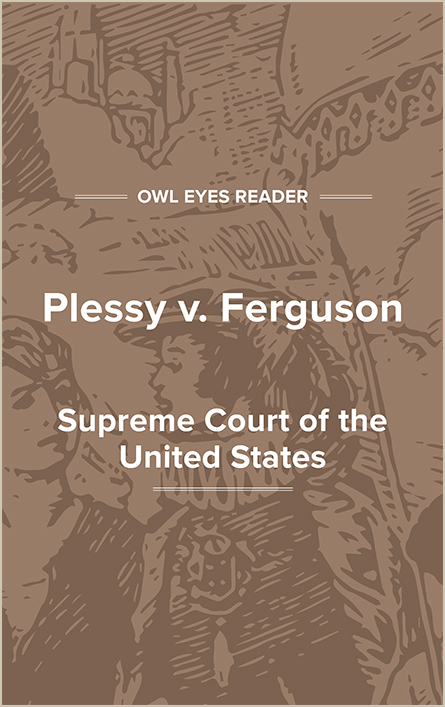 Publication Date:

1896

Flesch-Kincaid Level:

13

Approx. Reading Time:

50 minutes
United States Supreme Court163 U.S. 537PLESSY  v.  FERGUSONError to the Supreme Court of the State of LouisianaNo. 210  Argued: April 18, 1896. --- Decided: May 18, 1896The statute of Louisiana, acts of 1890, c. 111, requiring railway companies carrying passengers in their coaches in that State,...
Publication Date:

1896

Flesch-Kincaid Level:

13

Approx. Reading Time:

50 minutes