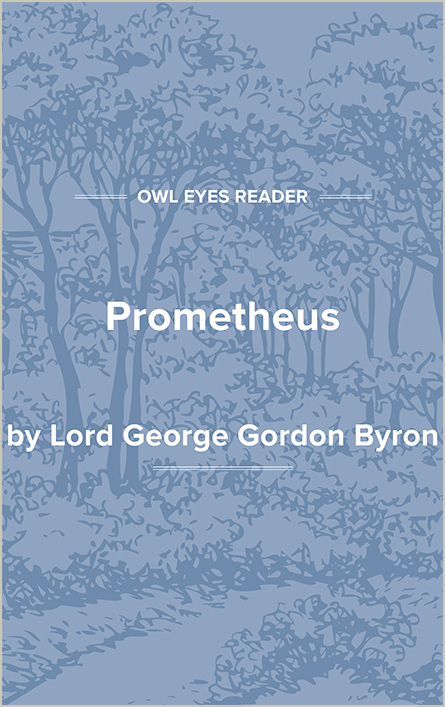 Flesch-Kincaid Level:

21

Approx. Reading Time:

1 minute
Titan! to whose immortal eyes
The sufferings of mortality,

Seen in their sad reality,

Were not as things that gods despise;

What was thy pity's recompense?

A silent suffering, and intense;

The rock, the vulture, and the chain,

All that the proud can feel of pain,

The agony they do not show,

The suffocating sense of woe,

Which speaks but in its loneliness,

And then is jealous lest the sky

Should have a listener, nor will sigh

Until its voice is echoless.

Titan! to thee the strife was given

Between the suffering and the will,

Which torture where they cannot kill...
Flesch-Kincaid Level:

21

Approx. Reading Time:

1 minute