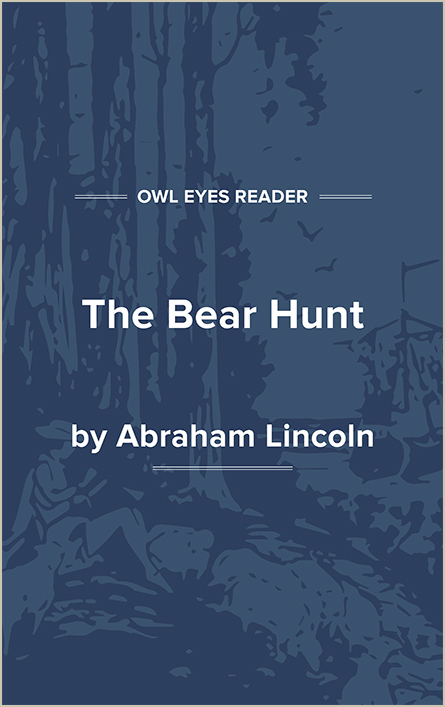 Publication Date:

1847

Flesch-Kincaid Level:

6

Approx. Reading Time:

2 minutes
A wild bear chase didst never see?            Then hast thou lived in vain—Thy richest bump of glorious glee            Lies desert in thy brain.When first my father settled here,            'T was then the frontier line;The panther's scream filled night with fear            And bears preyed on t...
Publication Date:

1847

Flesch-Kincaid Level:

6

Approx. Reading Time:

2 minutes