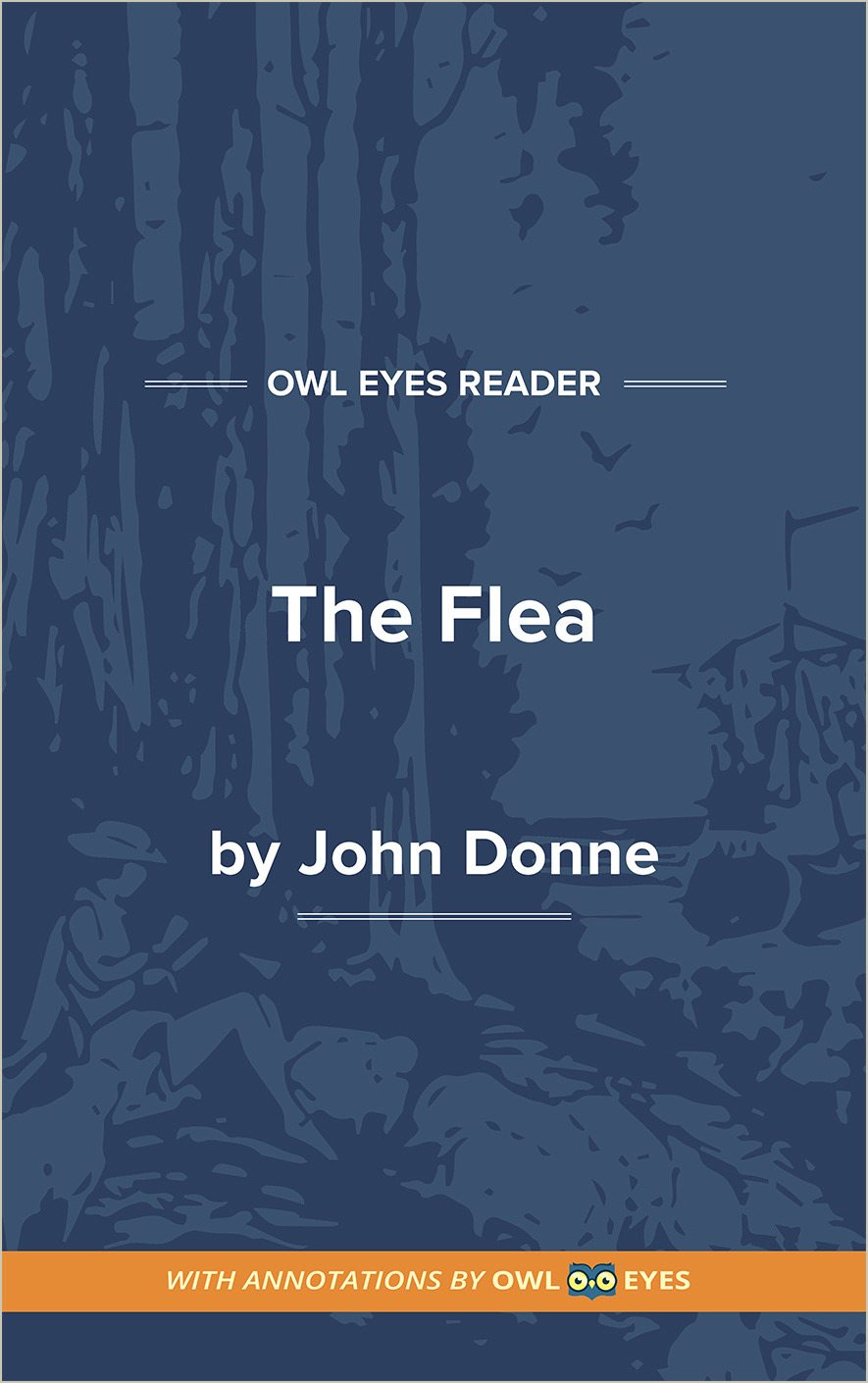 Annotated Full Text

Literary Period:

Renaissance

Publication Date:

1633

Approx. Reading Time:

0 minutes
John Donne likely composed "The Flea" in the 1590s, during the Renaissance. The poem was collected with other Songs and Sonnets when it was published posthumously in Poems by J.D.: With Elegies on the Author's Death in 1633.
"The Flea" is a dramatic monologue and metaphysical poem. In it, the speaker tries to convince his love interest to yield to his advances by comparing sex to a flea bite. Using playful yet religious language, he simultaneously belittles the flea—and the importance of sex—while also arguing that it represents the ideal of sexuality by physically uniting him and his beloved in a setting free of sin.
Annotated Full Text

Literary Period:

Renaissance

Publication Date:

1633

Approx. Reading Time:

0 minutes