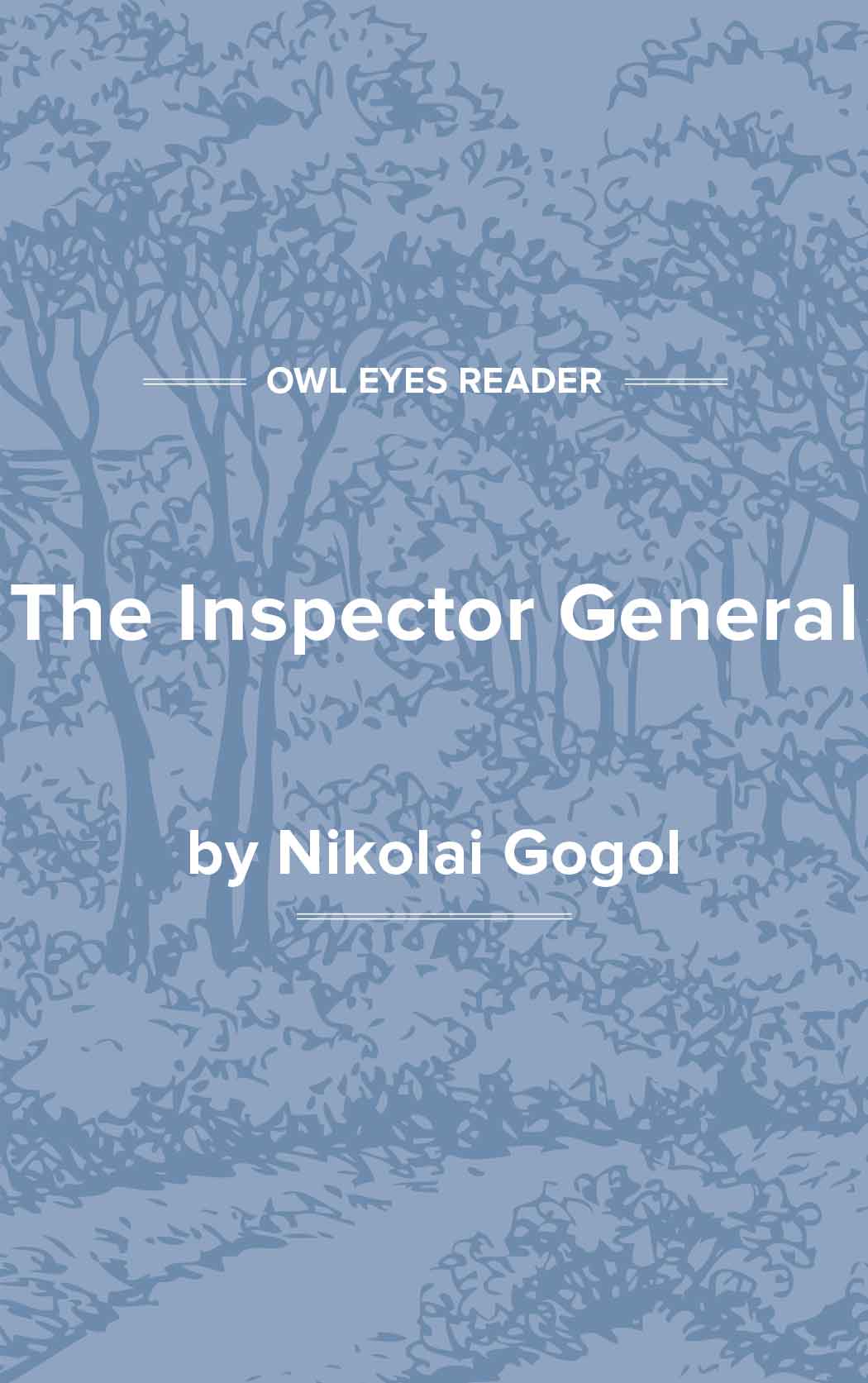 Nikolai Vasilyevich Gogol (GAW-guhl) was born in the village of Sorochintsy, near the town of Dikanka in Ukraine, then a part of the Russian empire, on March 31, 1809. Gogol was the first surviving child of Vasily Afanasievich Gogol-Yanovsky, a landowner of dubious claim to Polish nobility who owned 150 to 200 serfs and was given to arranging plays and pageants for the amusement of the local gentry, and Maria Ivanovna Kosiarovsky, the niece of the wealthy local patriarch, Dmitri Prokofeyevich Troschinsky. At the time that her marriage was arranged, Maria was barely fourteen years old. She was herself a child in a household that she was expected to fill with other children. Maria was an extremely doting mother whose children, especially her oldest son, Nikolai, could do no wrong. She was given to fantasy and, when extolling her children, did not let truth or reality interpose. Later, after Gogol's death, she gave interviews in which she claimed that her son had invented the steam engine and designed the network of railroads then spreading across the country.
Gogol began his education in the district school at Poltava. He was enrolled there in the same class with Ivan, his younger brother and closest companion. Ivan's sudden death during the summer vacation of 1819 had a lasting impact on Gogol. He was a lifelong hypochondriac who lived in particular fear of death's caprice. He later told acquaintances that his continual seeking of medical treatment was attributable to distress caused by his stomach being in an upside-down position. Troschinsky agreed to pay for his transfer to the boarding school in Nezhin, which he attended from 1821 to 1828. While there, he participated with a number of future literary contributors in school dramas. His schoolmates called him the "mysterious dwarf" because of his aloofness and his physical appearance and posture. It was in the school at Nezhin that Gogol began to write literary works of his own and to plan his move to the capital of St. Petersburg, where he was sure that a bright career awaited him.
At the end of 1828, Gogol is supposed to have sought out Alexander Pushkin, the reigning literary star in St. Petersburg, for sponsorship and advice. He was rebuffed, the story goes, by Pushkin's butler, who refused to awaken the great poet after a night of gambling. Gogol then began a series of minor civil posts, received through the importuned influence of Troschinsky. His attempt to self-publish his schoolboy poem, Hanz Kuechelgarten, under the pseudonym V. Alov, was an embarrassing disaster for him, and he fled for six weeks to Germany, offering such fanciful excuses by letter to his mother that she erroneously concluded that he had contracted a venereal disease. He returned to St. Petersburg and persisted in his writing, changing his emphasis to prose works of Ukrainian life and superstitions. With the circulation of these works under the name Nikolai Gogol, he soon won the sponsorship of Pushkin and of Vasily Zhukovsky, the poet and translator.
In the 1830's, Gogol was given the care of two of his sisters, who had come to St. Petersburg to find suitable husbands. This responsibility necessitated his working as a tutor and teacher. At first, upon Zhukovsky's recommendation, he taught history at a young women's finishing school, the Patriotic Institute, but he complained to acquaintances that it vexed him to bestow his insights on such "puny intellects" as his students there possessed. Women, apart from his mother and sisters, were always beneath his concern. He never had, or sought, romantic involvement with any woman. Indeed, current scholars debate the evidence for his struggle with a latent homosexuality. His effusive and often saccharine letters to male acquaintances seem to support the contention that the objects of his romantic feelings were male.
As Gogol's first collection of stories, Vechera na khutore bliz Dikanki (1831, 1832; Evenings on a Farm near Dikanka , 1926),...
(The entire page is 1,499 words.)
Owl Eyes subscribers get unlimited access to our expert annotations, analyses, and study guides on your favorite texts. Master the classics for less than $5/month!