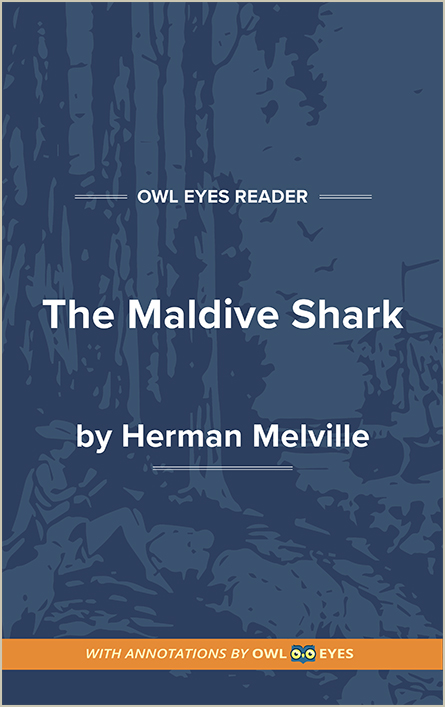 Annotated Full Text

Literary Period:

American Renaissance

Publication Date:

1888

Flesch-Kincaid Level:

15

Approx. Reading Time:

0 minutes
Though he was best known for his prose works such as Moby-Dick, Herman Melville occasionally experimented with verse as well. One of his best-known poems is "The Maldive Shark," first published in 1888 just three years before his death. The poem describes a shark in the Maldive islands in the Indian Ocean that is accompanied by a school of pilot fish. Melville endows both the shark and the pilot fish with distinct personalities. The shark is lazy, indifferent, and foolish. The pilot fish are sleek, lively, and helpful, acting as the shark's "eyes and ears" as they guide the beast to its prey. While Melville's portrayal of marine symbiosis is scientifically inaccurate and fanciful, the poem is refreshing in the way it approaches a natural scene without any added sentimentality.
Annotated Full Text

Literary Period:

American Renaissance

Publication Date:

1888

Flesch-Kincaid Level:

15

Approx. Reading Time:

0 minutes