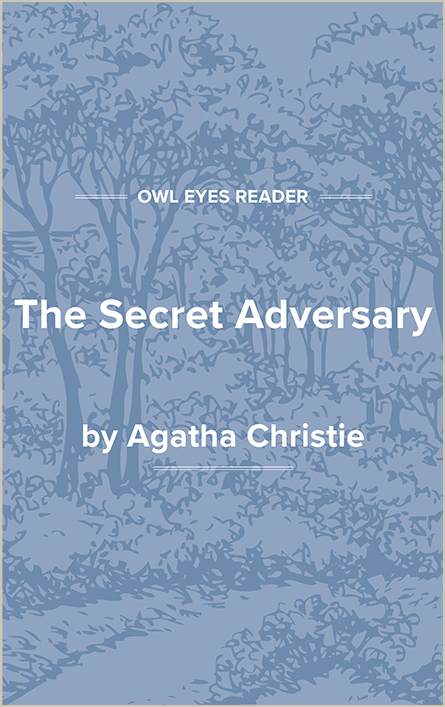 Flesch-Kincaid Level:

4

Approx. Reading Time:

6 hours and 17 minutes
"TOMMY, old thing!""Tuppence, old bean!"The two young people greeted each other affectionately, and momentarily blocked the Dover Street Tube exit in doing so. The adjective "old" was misleading. Their united ages would certainly not have totalled forty-five."Not seen you for simply centuries," cont...
Flesch-Kincaid Level:

4

Approx. Reading Time:

6 hours and 17 minutes