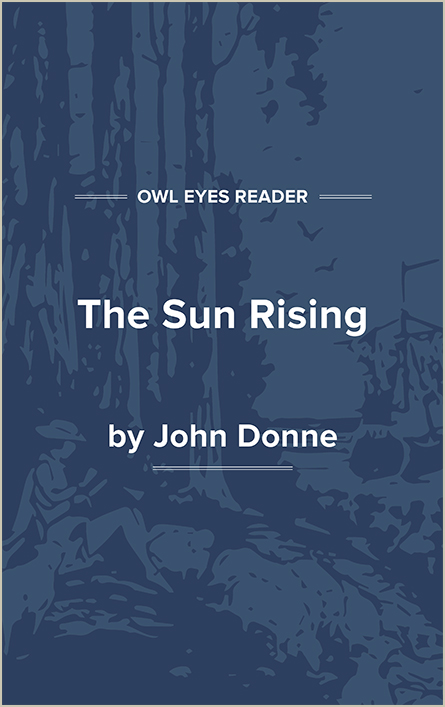 Publication Date:

1633

Flesch-Kincaid Level:

7

Approx. Reading Time:

1 minute
               Busy old fool, unruly sun,               Why dost thou thus,Through windows, and through curtains call on us?Must to thy motions lovers' seasons run?               Saucy pedantic wretch, go chide               Late school boys and sour prentices,         Go tell court huntsmen that th...
Publication Date:

1633

Flesch-Kincaid Level:

7

Approx. Reading Time:

1 minute