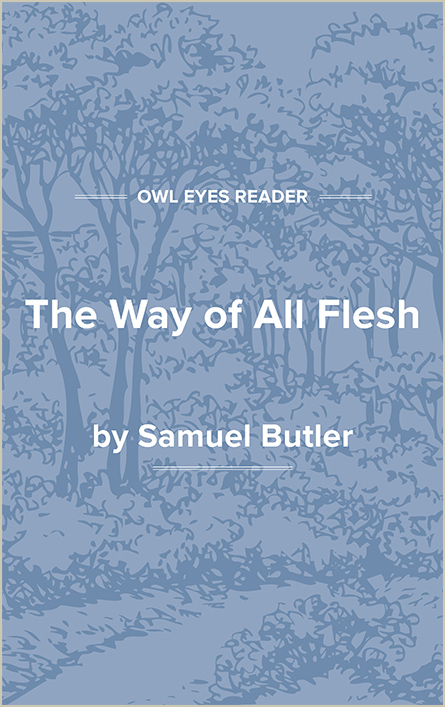 Publication Date:

1903

Flesch-Kincaid Level:

12

Approx. Reading Time:

13 hours and 33 minutes
Samuel Butler began to write "The Way of All Flesh" about the year 1872, and was engaged upon it intermittently until 1884. It is therefore, to a great extent, contemporaneous with "Life and Habit," and may be taken as a practical illustration of the theory of heredity embodied in that book. He d...
Publication Date:

1903

Flesch-Kincaid Level:

12

Approx. Reading Time:

13 hours and 33 minutes