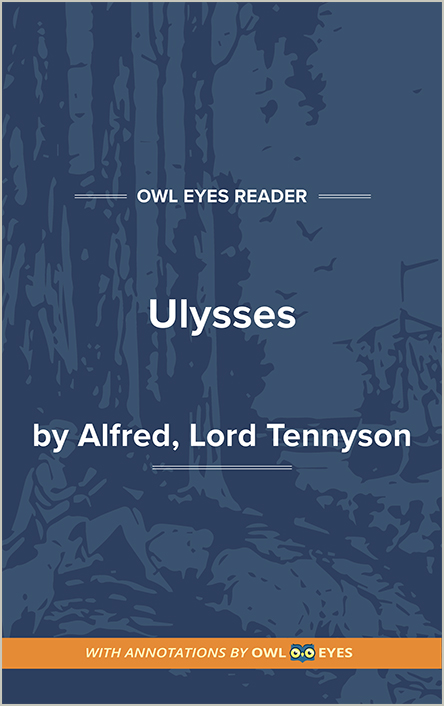 Annotated Full Text

Literary Period:

Victorian

Publication Date:

1833

Flesch-Kincaid Level:

14

Approx. Reading Time:

2 minutes
Alfred, Lord Tennyson's "Ulysses" is a dramatic monologue spoken by the famous Greek hero Ulysses, whose story is the subject of Homer's epic The Odyssey. The poem was published in 1833, near the end of the Romantic period and four years before the beginning of the Victorian era.
Ulysses, which is Latin for Odysseus, describes his life as an aging king after returning home to Ithaca. He hungers for knowledge and yearns for the adventurousness of his youth, feeling that his life has become pointless. However, he ultimately concludes that, despite old age, there is still much life left to live and calls upon his mariners to join him in a final journey.
Annotated Full Text

Literary Period:

Victorian

Publication Date:

1833

Flesch-Kincaid Level:

14

Approx. Reading Time:

2 minutes