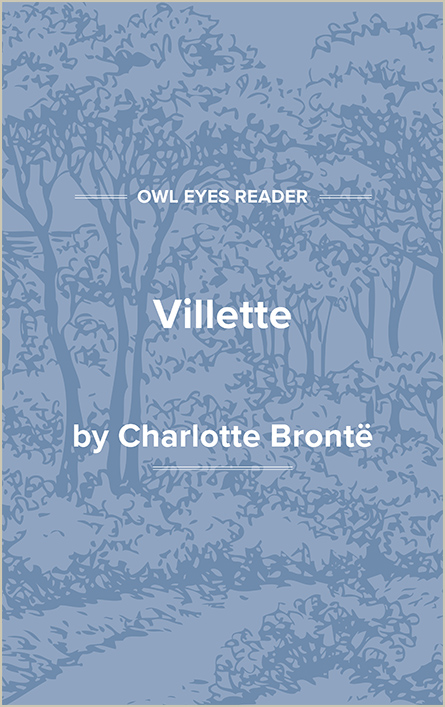 Flesch-Kincaid Level:

8

Approx. Reading Time:

16 hours and 2 minutes
My godmother lived in a handsome house in the clean and ancient town of Bretton. Her husband's family had been residents there for generations, and bore, indeed, the name of their birthplace--Bretton of Bretton: whether by coincidence, or because some remote ancestor had been a personage of sufficient importance to leave his name to his neighbourhood, I know not.
When I was a girl I went to Bretton about twice a year, and well I liked the visit. The house and its inmates specially suited me. The large peaceful rooms, the well-arranged furniture, the clear wide windows, the balcony outside, looking down on a fine antique street, where Sundays and holidays seemed always to abide--so quiet was its atmosphere, so clean its pavement--these things pleased me well.

One child in a household of grown people is usually made very much of, and in a quiet way I was a good deal taken notice of by Mrs. Bretton, who had been left a widow, with one son, before I knew her; her husband, a physician, having died while she was yet a young and handsome woman.
Flesch-Kincaid Level:

8

Approx. Reading Time:

16 hours and 2 minutes