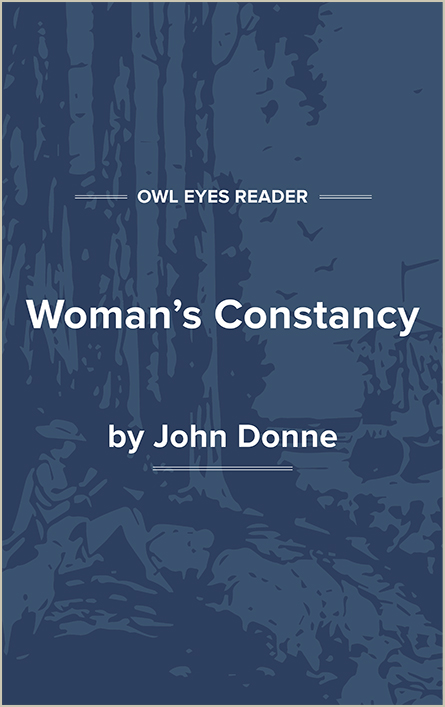 Publication Date:

1633

Flesch-Kincaid Level:

7

Approx. Reading Time:

0 minutes
Now thou has loved me one whole day, Tomorrow when you leav'st, what wilt thou say? Wilt thou then antedate some new-made vow?             Or say that now We are not just those persons which we were? Or, that oaths made in reverential fear Of Love, and his wrath, any may forswear? Or, as true dea...
Publication Date:

1633

Flesch-Kincaid Level:

7

Approx. Reading Time:

0 minutes