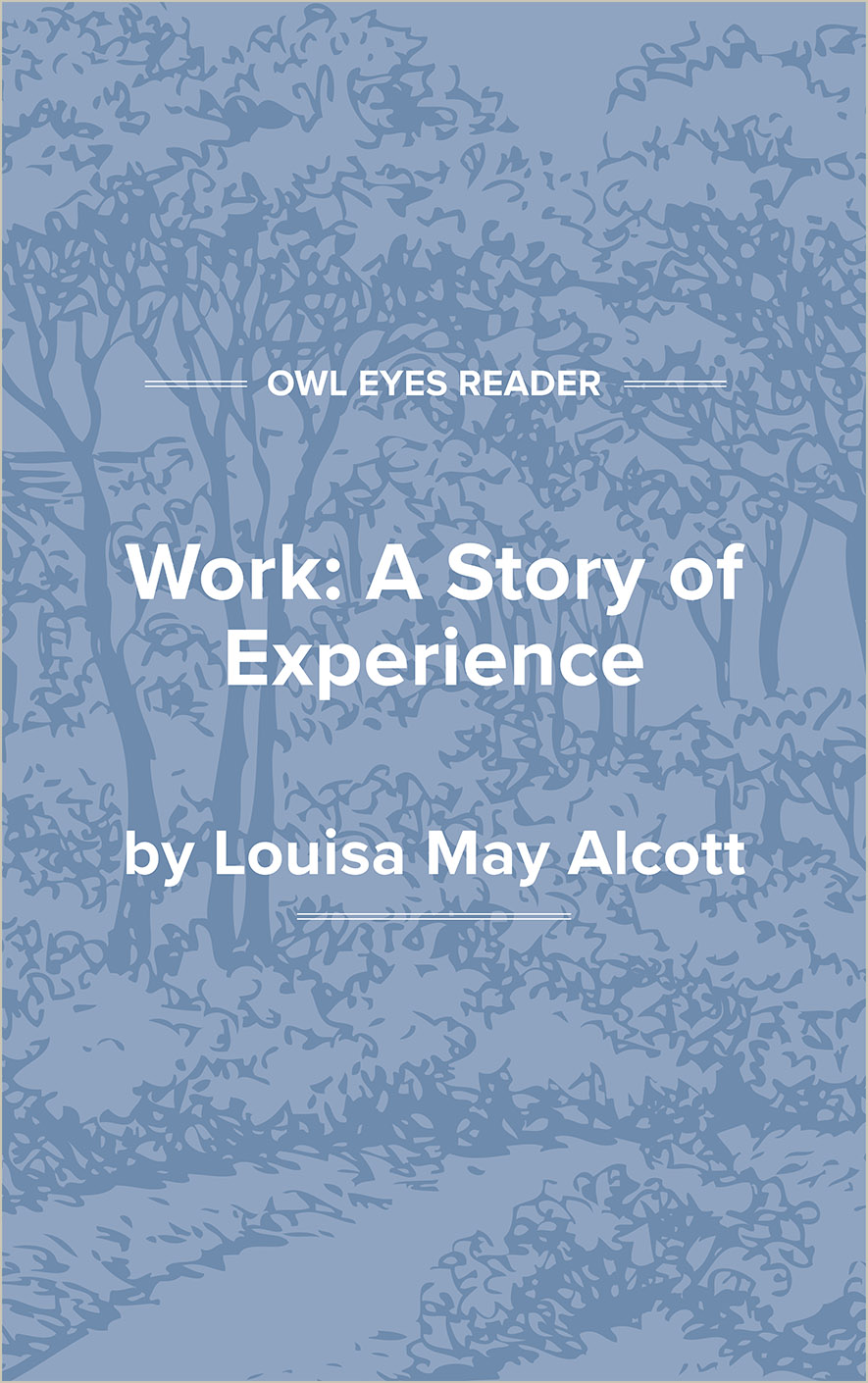 Flesch-Kincaid Level:

9

Approx. Reading Time:

9 hours and 54 minutes
Fiction
Work: A Story of Experience
"AUNT BETSEY, there's going to be a new Declaration of Independence."
"Bless and save us, what do you mean, child?" And the startled old lady precipitated a pie into the oven with destructive haste.

"I mean that, being of age, I'm going to take care of myself, and not be a burden any longer. > Uncle wishes me out of the way; thinks I ought to go, and, sooner or later, will tell me so. I don't intend to wait for that, but, like the people in fairy tales, travel away into the world and seek my fortune. I know I can find it."

Christie emphasized her speech by energetic demonstrations in the bread-trough, kneading the dough as if it was her destiny, and she was shaping it to suit herself; while Aunt Betsey stood listening, with uplifted pie-fork, and as much astonishment as her placid face was capable of expressing. As the girl paused, with a decided thump, the old lady exclaimed:

"What crazy idee you got into your head now?"
Flesch-Kincaid Level:

9

Approx. Reading Time:

9 hours and 54 minutes