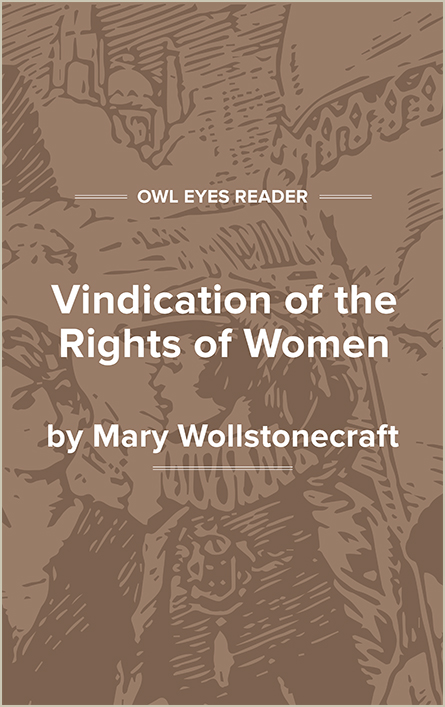 Flesch-Kincaid Level:

16

Approx. Reading Time:

7 hours and 11 minutes
Mary Wollstonecraft was born in 1759. Her father was so great a wanderer, that the place of her birth is uncertain; she supposed, however, it was London, or Epping Forest: at the latter place she spent the first five years of her life. In early youth she exhibited traces of exquisite sensibility, soundness of understanding, and decision of character; but her father being a despot in his family, and her mother one of his subjects, Mary, derived little benefit from their parental training...
Flesch-Kincaid Level:

16

Approx. Reading Time:

7 hours and 11 minutes