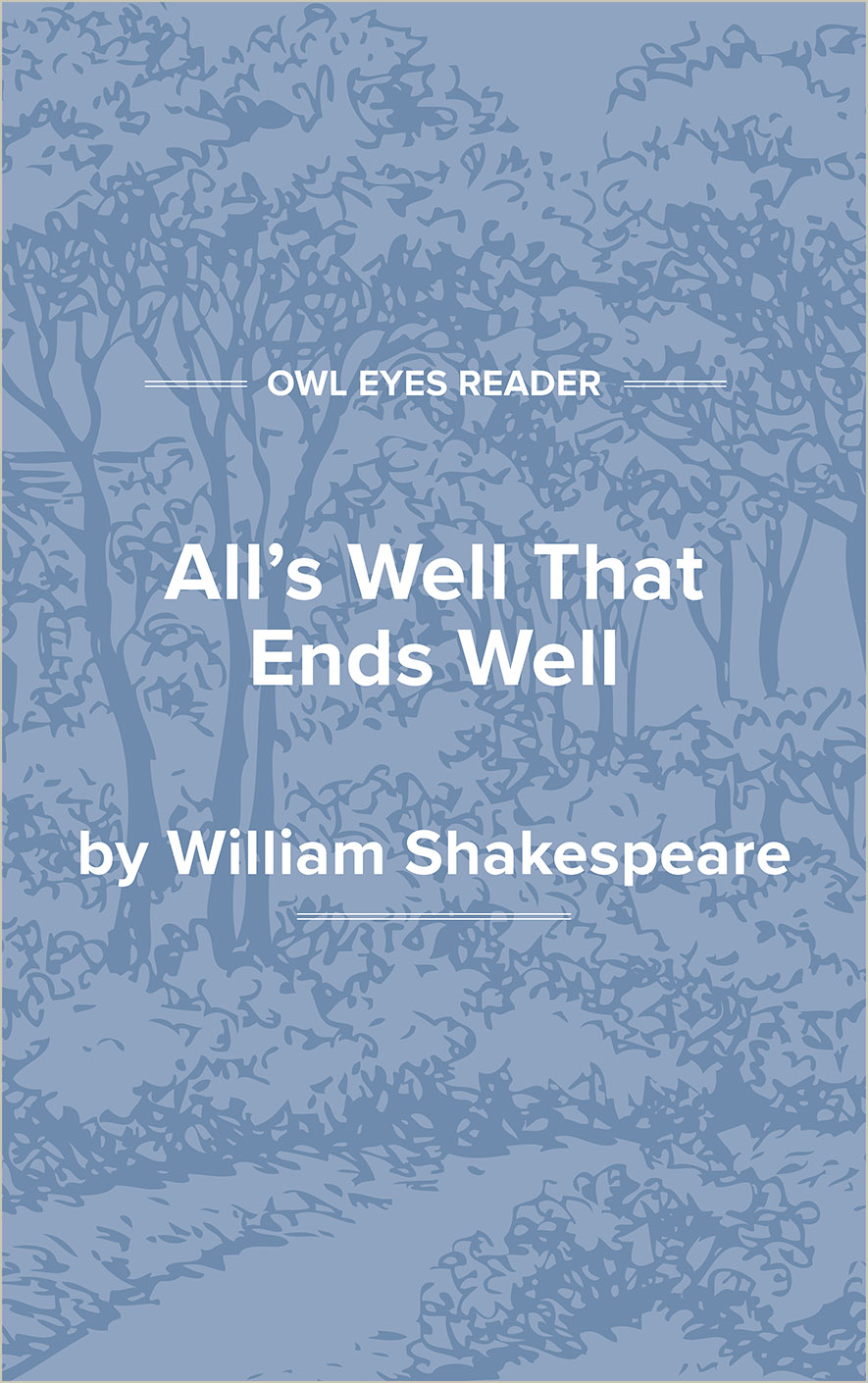 Flesch-Kincaid Level:

4

Approx. Reading Time:

2 hours and 2 minutes
ACT I.
SCENE 1. Rousillon. A room in the COUNTESS'S palace.

[Enter BERTRAM, the COUNTESS OF ROUSILLON, HELENA, and LAFEU, all in black.]

COUNTESS.

In delivering my son from me, I bury a second husband.

BERTRAM.

And I in going, madam, weep o'er my father's death anew; but I must attend his majesty's command, to whom I am now in ward, evermore in subjection.

LAFEU.

You shall find of the king a husband, madam;--you, sir, a father: he that so generally is at all times good, must of necessity hold his virtue to you; whose worthiness would stir it up where it wanted, rather than lack it where there is such abundance.
Flesch-Kincaid Level:

4

Approx. Reading Time:

2 hours and 2 minutes