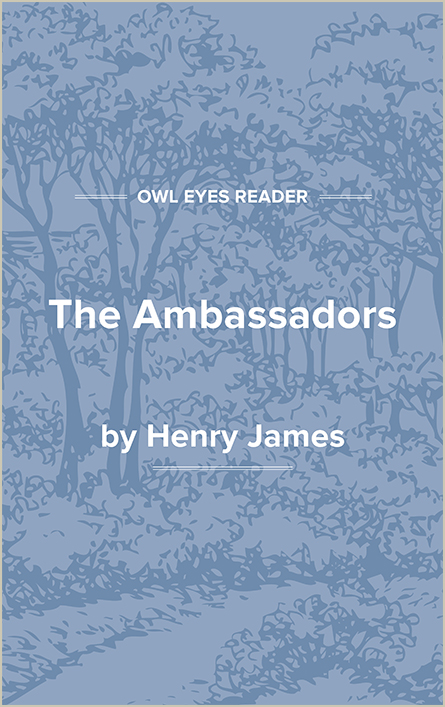 Flesch-Kincaid Level:

8

Approx. Reading Time:

13 hours and 32 minutes
Nothing is more easy than to state the subject of "The Ambassadors," which first appeared in twelve numbers of The North American Review (1903) and was published as a whole the same year. The situation involved is gathered up betimes, that is in the second chapter of Book Fifth, for the reader's benefit, into as few words as possible-- planted or "sunk," stiffly and saliently, in the centre of the current, almost perhaps to the obstruction of traffic. Never can a composition of this sort have sprung straighter from a dropped grain of suggestion, and never can that grain, developed, overgrown and smothered, have yet lurked more in the mass as an independent particle. The whole case, in fine, is in Lambert Strether's irrepressible outbreak to little Bilham on the Sunday afternoon in Gloriani's garden, the candour with which he yields, for his young friend's enlightenment, to the charming admonition of that crisis.
Flesch-Kincaid Level:

8

Approx. Reading Time:

13 hours and 32 minutes